Peanut Sesame Salad Dressing
I don't know why people buy salad dressing, when you can make your own that is healthier, tastier, and so easy to make?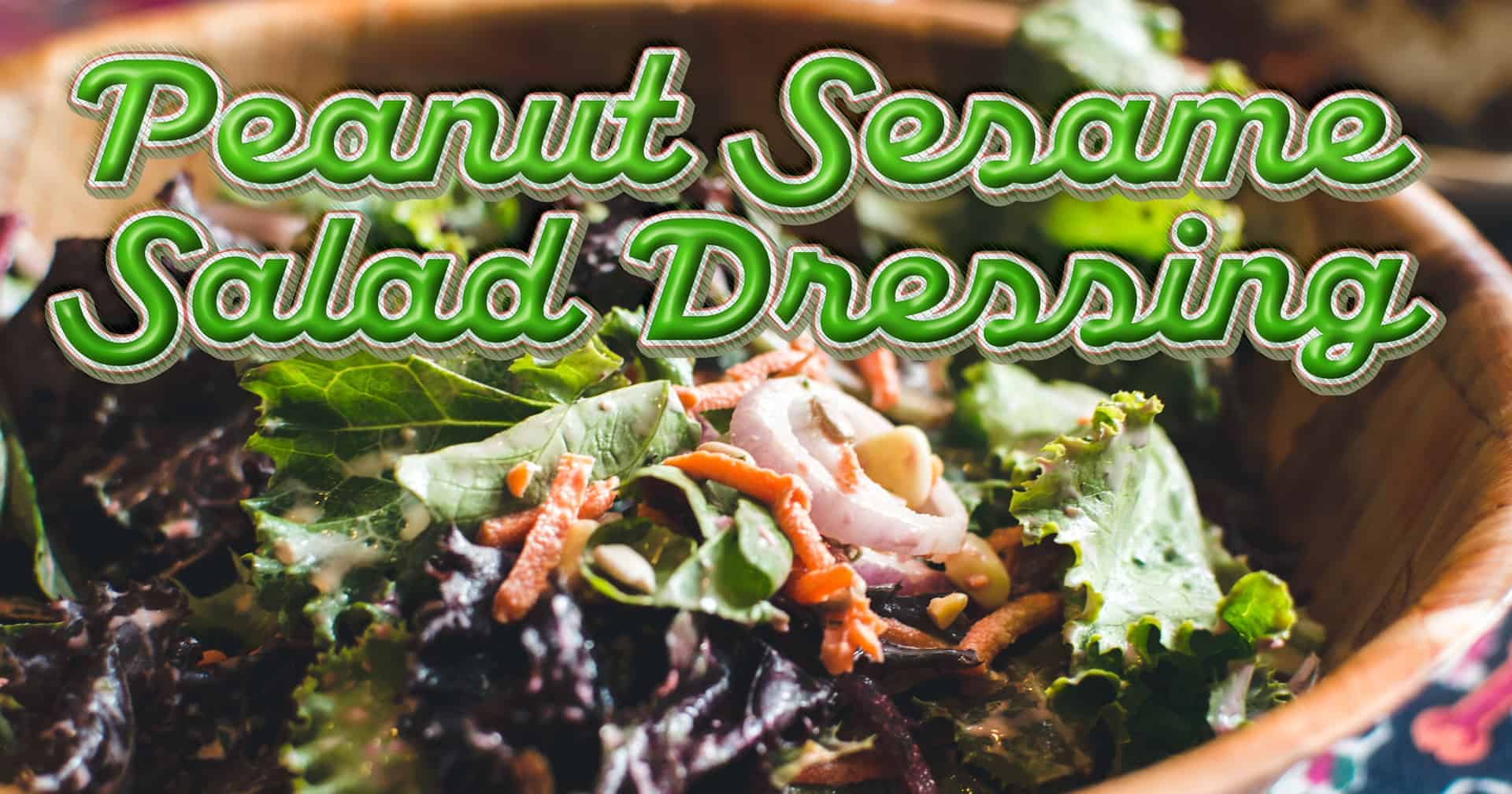 Check out this amazing Peanut Sesame Salad Dressing, easy to make in small batches so it's always fresh. Make sure you get your Peanut Butter from a Vince Russell Peanut Butter Mill to ensure it's preservative and additive free.
Ingredients — Small Batch:
3 Tbs. fresh lemon juice (or apple cider vinegar or fresh lime juice)
2 Tbs. peanut butter
2 Tbs. maple syrup
2 tsp. sesame oil
3 pinches freshly ground black pepper
2 pinches cayenne pepper
1 pinch freshly grated citrus zest
1 pinch sea salt
Ingredients — Large Batch:
1 cup fresh lemon juice (or apple cider vinegar or fresh lime juice)
⅔ cup peanut butter
⅔ cup maple syrup
⅔ cup sesame oil
1 tablespoon freshly ground black pepper
⅔ tablespoon cayenne pepper
⅓ tablespoon freshly grated citrus zest
⅓ tablespoon sea salt[/vc_column_text][/vc_column][vc_column width="1/3″][vc_column_text]Method:
Whisk together all ingredients in small bowl if using straight away, or add all ingredients into a clean re-used jar and shake vigorously, refrigerate if dressing is to be stored.
Add dressing to salad, and fluff and toss until dressing is well absorbed.