There are two Nut Butter Mill models available;
the Peanut Butter Mill and the wholenut Butter Mill.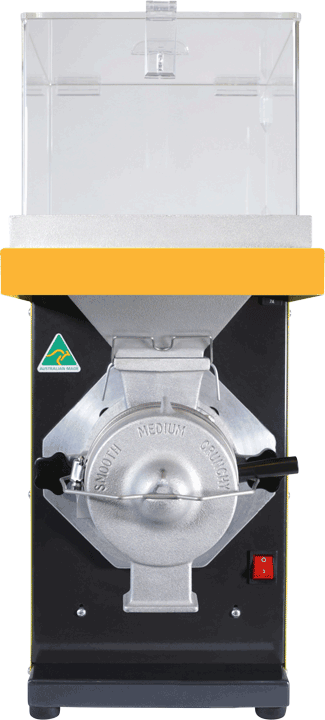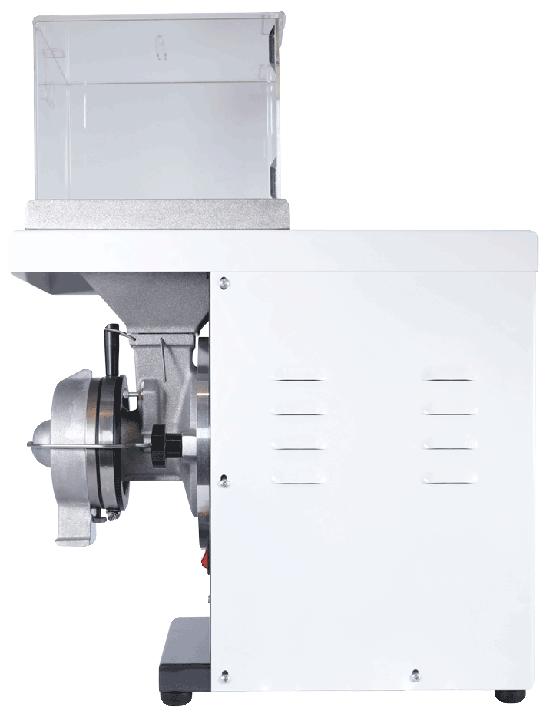 The Nut Butter Mill offer two nut processing machines. One Peanut Mill and one Whole Nut Mill.
Your Peanut Butter Mill will give you trouble free performance and produce a high-quality smooth, medium and crunchy peanut butter, by following a few simple instructions and recommendations.
Your Peanut Butter Mill is ideal for making Peanut Butter, however, the machine can also process other nuts as long as they are broken down into pieces no bigger than a peanut.
Your versatile Whole Nut Butter Mill is designed to grind all whole nuts including, Peanuts, Cashew, Macadamia, Brazil, Almond, Hazel Nuts, Pistachios, and Pecan etc. The Whole Nut Butter Mill processes whole nuts as well as whole nut pieces.
By adding other ingredients such as cacao powder, coconut pieces, natural sweeteners, chocolate nibs etc you can create your own delicious gourmet Nut Butters and Protein pastes.
To achieve the best nut butter results we recommend to only use nuts that have been dry roasted, suitable for nut butter production. Ask your nut wholesalers for more information.
With a small adjustment to the cutter setting you can even grind sesame and other types of roasted seeds.
Want to create ground split pea paste – ask us how!
Our Nut Butter Mills are the only Mills on the market that allow customers to adjust the grind setting from smooth to medium to crunchy spreads with a simple adjustment of the handle as the machine is operating.
Our mills are designed for commercial level production and can run continuously producing 50 kg of peanut butter per hour (up to 35 kg/hr for other nuts).

What you get with your Nut Butter Mill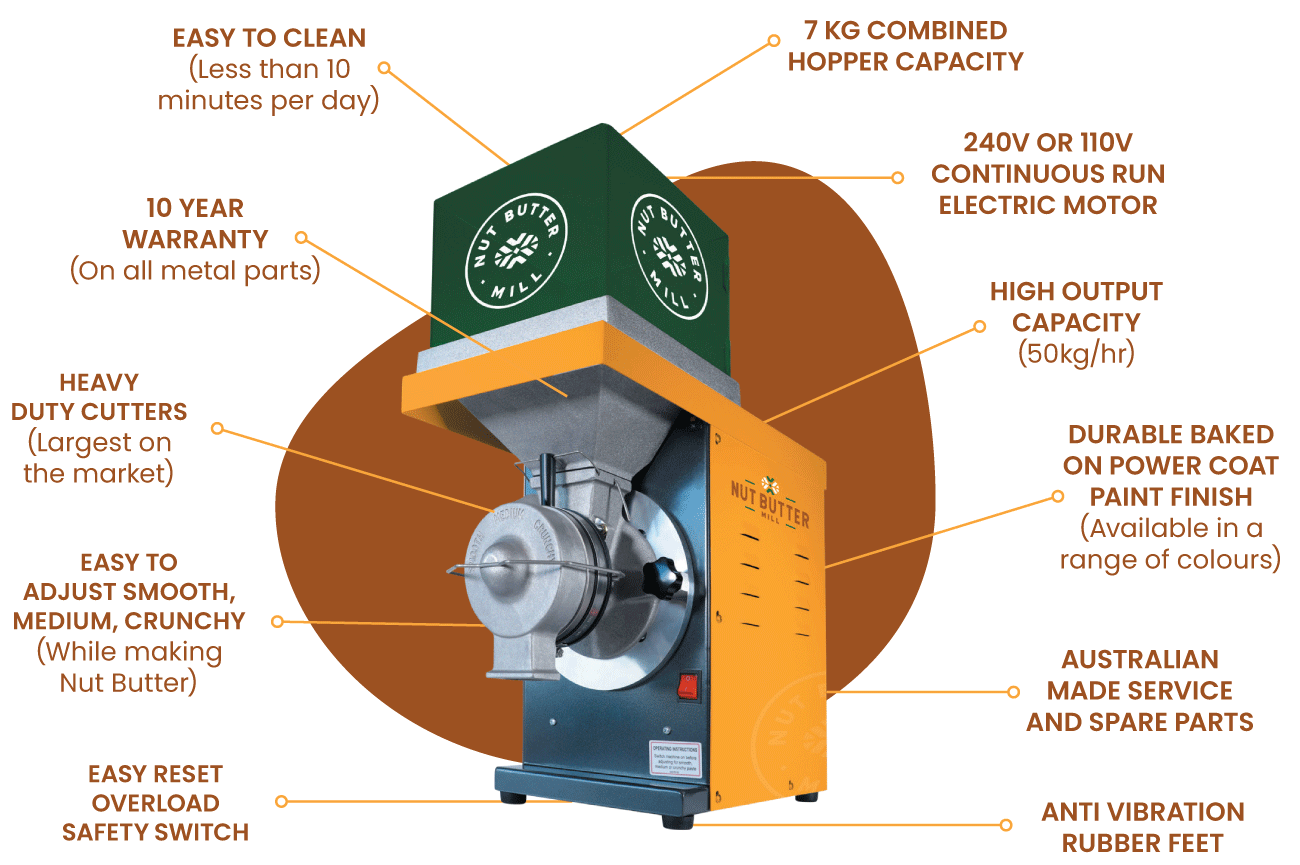 What you get with your Nut Buttert Mill
Large cutter - Diameter 130mm & weighs 1000 grams
Small cutter - Diameter 110mm & weighs 300 grams
Cutters are made from solid cast iron and after machining are coated with USDA and FDA approved NEDOX (google NEDOX) ​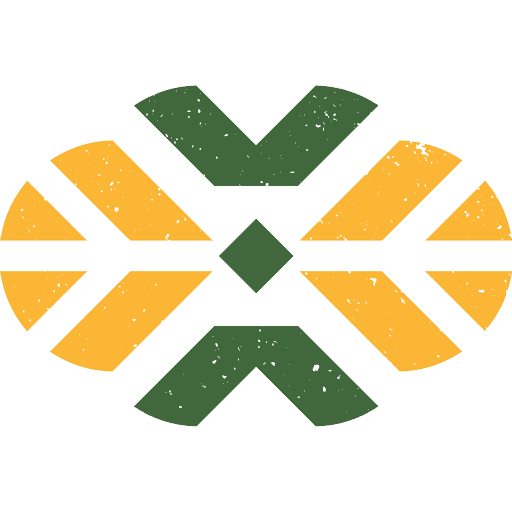 | Nut / Peanut Type | Whole | Half |
| --- | --- | --- |
| Peanuts | YES | YES |
| Almonds | YES | YES |
| Pistachio | YES | YES |
| Cashew Nuts | YES | YES |
| Hazelnuts | YES | YES |
| Pecan Nuts | YES | YES |
| Walnuts | YES | YES |
| Macadamia Nuts | YES | YES |
| Brazil Nuts | YES | YES |
We supply a complete range of accessories to keep your Nut Butter Machine in good order. Available with purchase of as an after sale purchase.