Nuts and nut butters contain a cracking amount of vitamins and minerals PLUS more than a fair share of protein, fibre and fat to help crush cravings.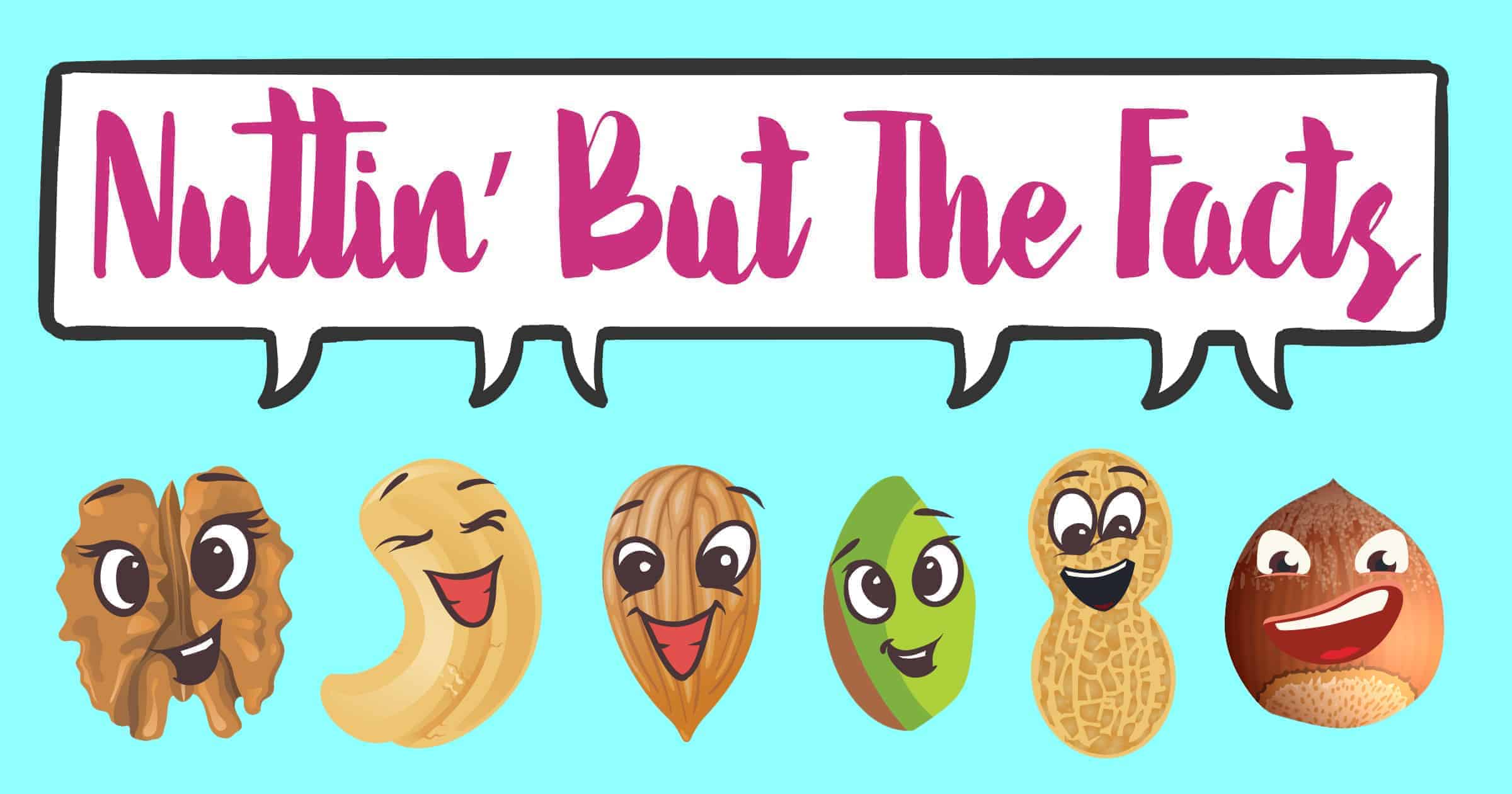 Peanuts contain resveratrol, a phytochemical linked to reducing the risk of heart disease, cancer and chronic kidney disease. Also, peanuts have the highest amount of protein in this group and are the best source of arginine, an amino acid that can help lower blood pressure.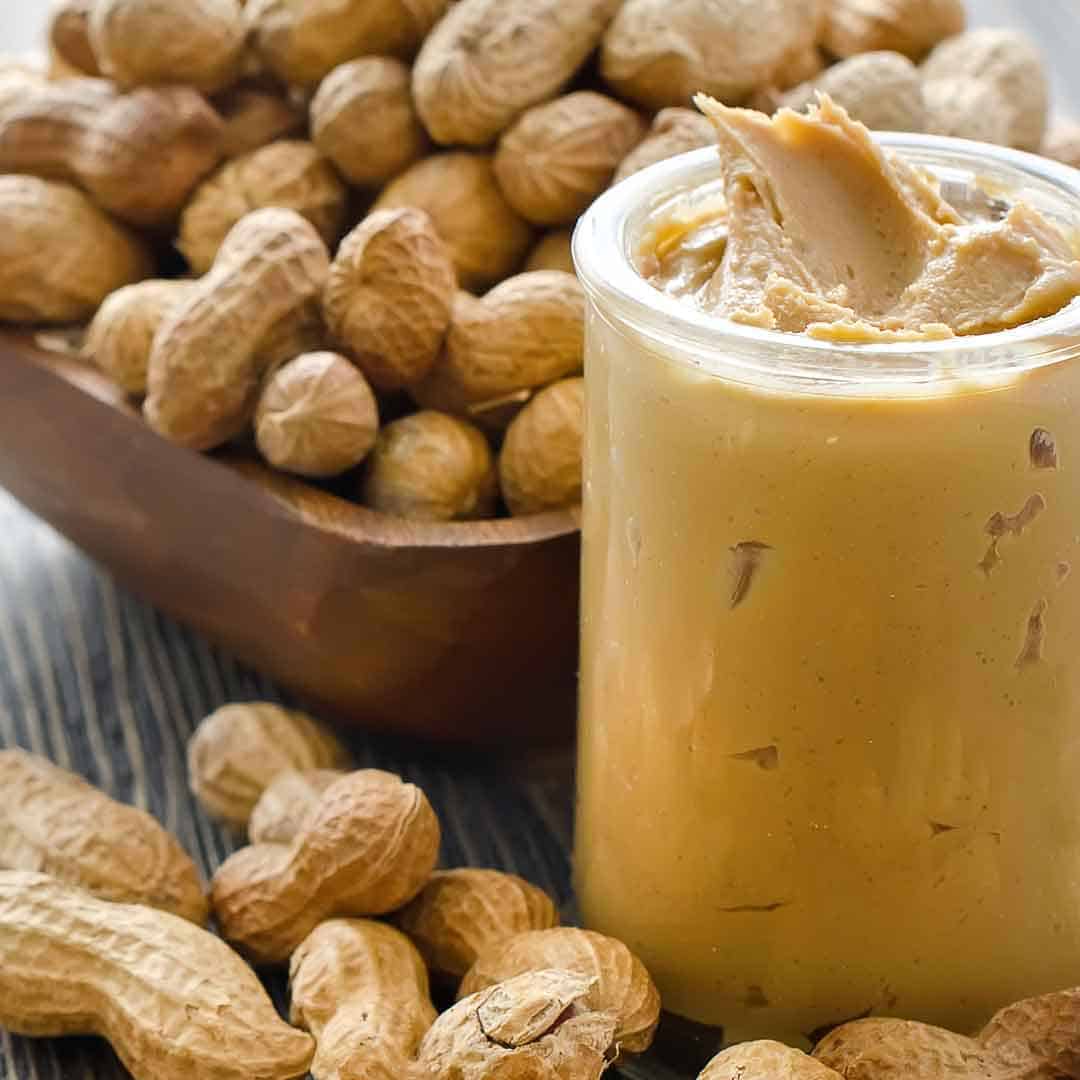 100g of Peanuts:
622 Calories
7.8g Carbohydrate
28.5g Protein
53.0g Fat
6.2g Fibre
Almonds contain more fiber than other nuts, so they fill you up, making them an amazing dieting food. Almonds are high in monounsaturated fats, protein and various important nutrients which may help lower blood sugar levels, reduce blood pressure and lower cholesterol levels. All things considered, almonds are a true Super Food.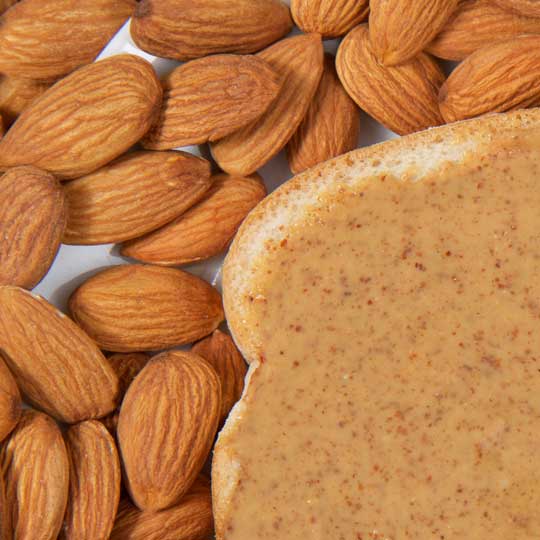 100g of Almonds:
622.5 Calories
6.5g Carbohydrate
23.3g Protein
55.8g Fat
5.55g Fibre
Hazelnuts are packed with nutrients, vitamins, minerals, antioxidants and healthy fats. Hazelnuts may improve health by supporting healthy bowel movements, protect against cell damage, and decrease blood fat levels. They may also help regulate blood pressure, improve blood sugar levels, improve insulin sensitivity, and improve sperm count! Pretty good for a nut that is so delicious!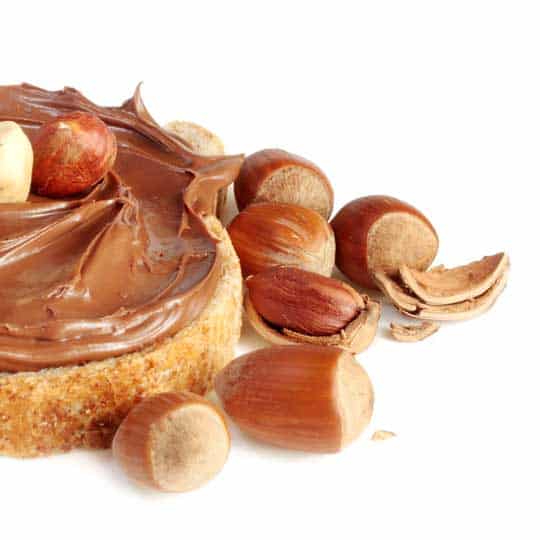 100g of Hazelnuts:
655 Calories
5.8g Carbohydrate
15.4g Protein
63.5g Fat
6.5g Fibre
Pistachios contain carotenoids like betacarotene, lutein and zeaxanthin, which may lead to improved vision. They also contain vitamin E and phenolic compounds, antioxidants with anti-inflammatory properties that may help reduce chronic disease risk.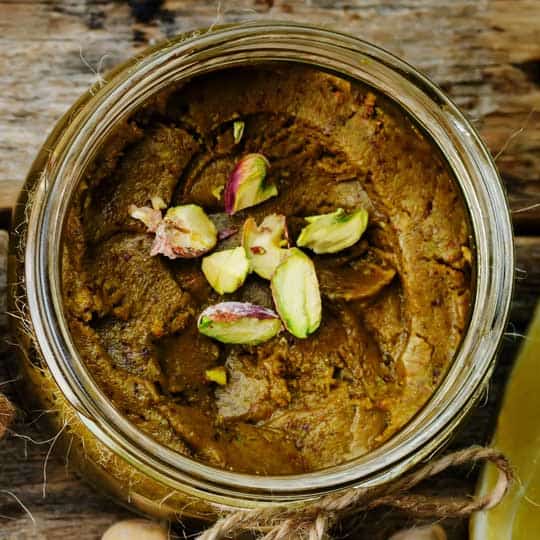 100g of Pistachios:
557 Calories
28g Carbohydrate
20.6g Protein
44.4g Fat
10.3g Fibre
Walnuts are very nutritious nut and have higher antioxidant activity and significantly more healthy omega-3 fats than any other common nut, which may help reduce heart disease risk. Walnuts have beneficial bacteria that promotes the health of your gut and may help reduce disease risk. Walnuts have polyphenols which may reduce your risk of certain cancers, including breast, prostate and colorectal cancers. The nutrients in Walnuts may help support good brain function as you age.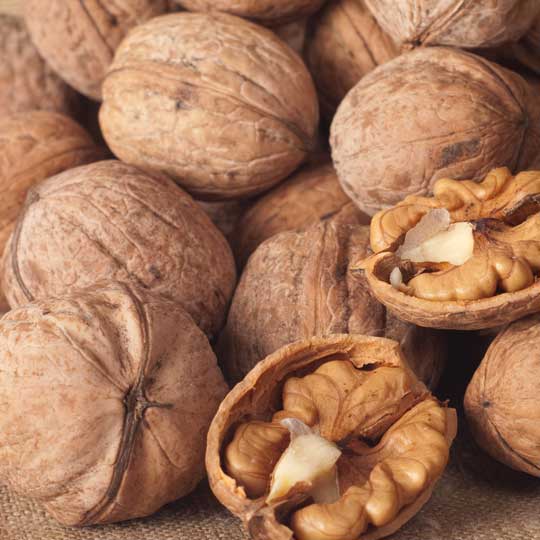 100g of Walnuts:
669 Calories
6.34g Carbohydrate
17.4g Protein
65g Fat
4.7g Fibre
Part of the treenut family, these versatile nuts are popular in the health food scene as milks, butters and packaged snacks. They're chock full of zinc, copper and magnesium, which all help support a healthy immune system as well as nerve, muscle and bone function.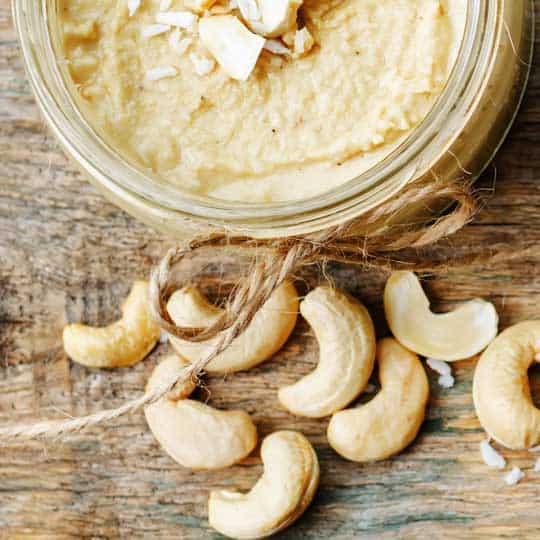 100g of Cashew nuts:
584.5 Calories
18.8g Carbohydrate
15.7g Protein
48.9g Fat
3.4g Fibre