Almond Butter and Artichoke Soup recipe
Almond butter elevates this delicious, creamy soup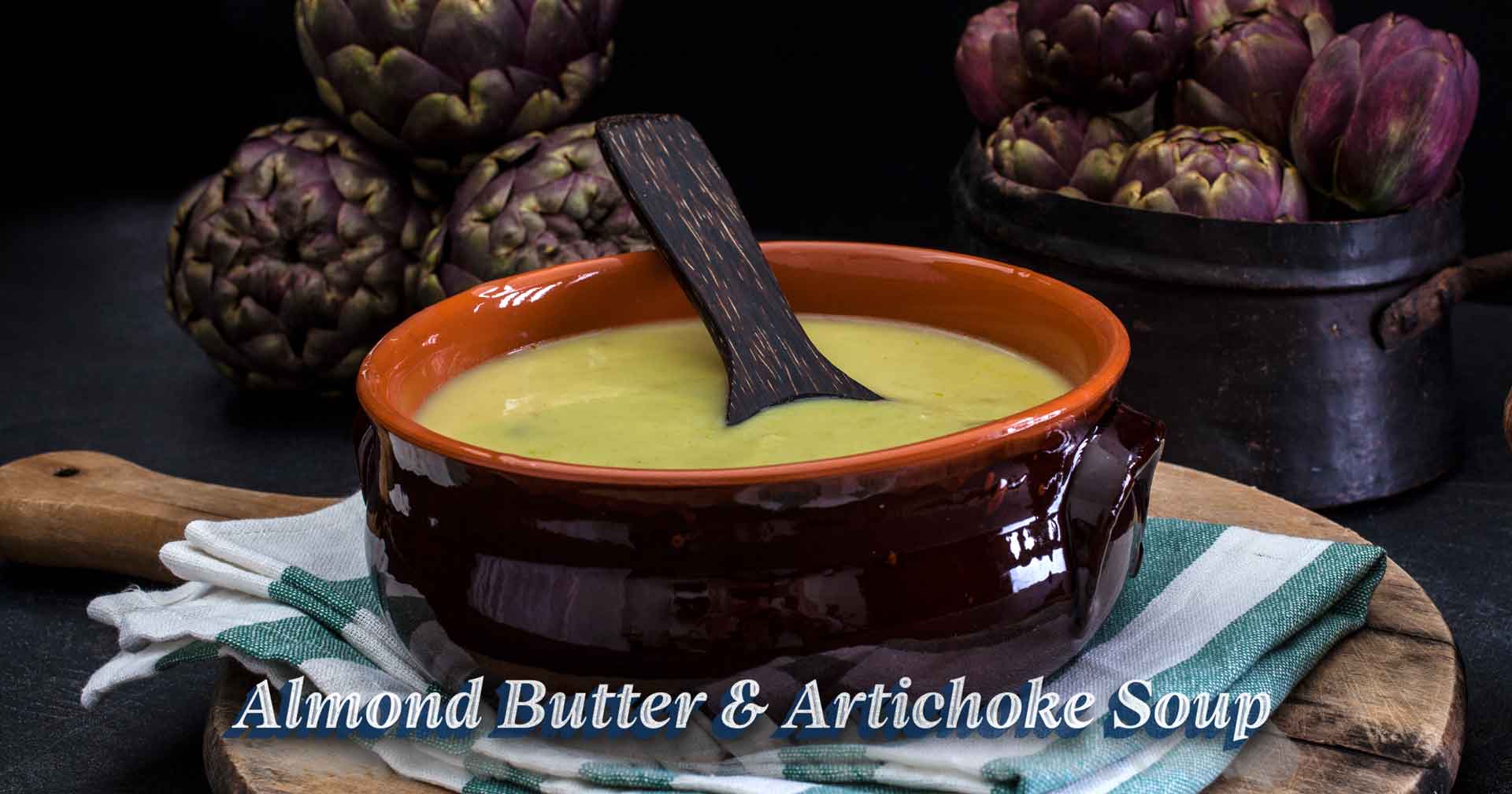 Ingredients:
1 Tbsp olive oil
2 small shallots, chopped
2 x 280g jars marinated artichokes, drained and thinly sliced

3 cups vegetable stock
Salt to taste
⅓ cup smooth almond butter
2 tsp fresh lemon juice

⅛

tsp cayenne pepper
1 cup plain unsweetened almond milk
1 Tbsp snipped fresh microherbs, to garnish

2 Tbsp toasted almond flakes, to garnish

Notes on Almond Butter:
Fresh Nut Butter is the best, when purchasing, look for a Nut Butter Mill in your local supermarket or health food store.
Method:
In a large pan, heat the oil over medium heat.
Add the shallots, cover, and cook until softened.
Uncover and stir in the artichoke hearts, stock, and salt to taste.
Bring to boil, then reduce heat to low.
Simmer, uncovered, until the artichokes are tender, 15 to 20 minutes.
Stir in the almond butter, lemon juice, and cayenne.
Use an immersion blender to puree the soup or transfer the soup to a high-speed blender and blend til smooth.
Return the soup to the pot.
Stir in the almond milk, then taste and adjust the seasonings.
Simmer over medium heat until hot, about 5 minutes.
Ladle into 4 bowls, top with microherbs and then sprinkle with toasted almond flakes.
Serves 4.