Peanut Butter Banana Mini Wraps recipe
Nutritional and fun, these bite-size snacks are quick and simple yet filling.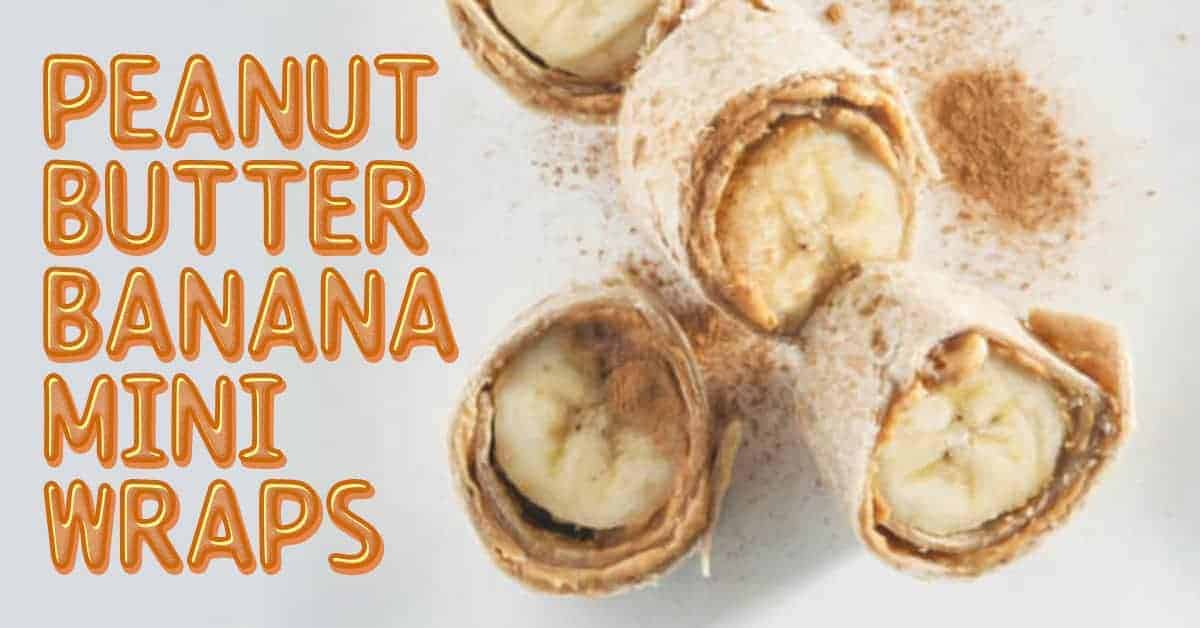 Filled with good-for-you fats and also the fiber and carbs your body needs. Play around with the ingredients in this recipe, try swapping your favorite nut butter, and instead of banana, try sliced strawberries or mixed berries.
Makes 1 serving
1 low-calorie whole-wheat wrap
1 tablespoon Natural Peanut Butter
1 small ripe banana
2 tablespoons plain Coconut Milk Yogurt
1 teaspoon Maple Syrup
dash of cinnamon (optional)
Method
Spread Peanut Butter over the entire face of the wrap. Peel the banana and set it on top of the wrap toward the front or back. Gently roll the wrap over the banana, forming one long roll. Slice into bite-size pieces.
In a small bowl, combine the yogurt, cinnamon and maple syrup.
Use the yogurt mixture as your dipping sauce and enjoy.
BEAT HUNGER:
Peanut butter can help you eat less. The combination of protein, fiber and healthy fats in peanut butter causes you to feel fuller for longer, helping you ward off hunger pangs later on.  The fats found in peanut butter are the healthy kind, mostly monounsaturated and polyunsaturated fatty acids.
MOOD BOOSTER:
Besides being packed with potassium, bananas also may boost your mood. That's because they're a good source of tryptophan, an amino acid shown to increase serotonin — the feelgood brain neurotransmitter.
FILLING FIBER:
Fiber-rich grains such as low-calory wholewheat wraps keep you feeling fuller for longer and also help move food waste through the gut while helping to control blood sugar levels (reducing your risk of Type 2 diabetes).
FATIGUE FIGHTER:
Maple Syrup provides a quick boost of energy. The natural sugar content of maple syrup enters the bloodstream rapidly, making it an excellent energy source when quick bursts of energy are needed, like before a workout or during a long endurance run. manganese, Maple Syrup contains lots of riboflavin, copper, and calcium, as well as polyphenols and several essential nutrients.
AVOID PRESERVATIVES AND ADDITIVES:
Get your Peanut Butter and Nut Butter straight from a Vince Russell Nut Butter Mill to ensure freshness and that there's no nasty additives and preservatives.