Peanut Butter Sandwich Cookies
The holidays wouldn't be complete without cookies!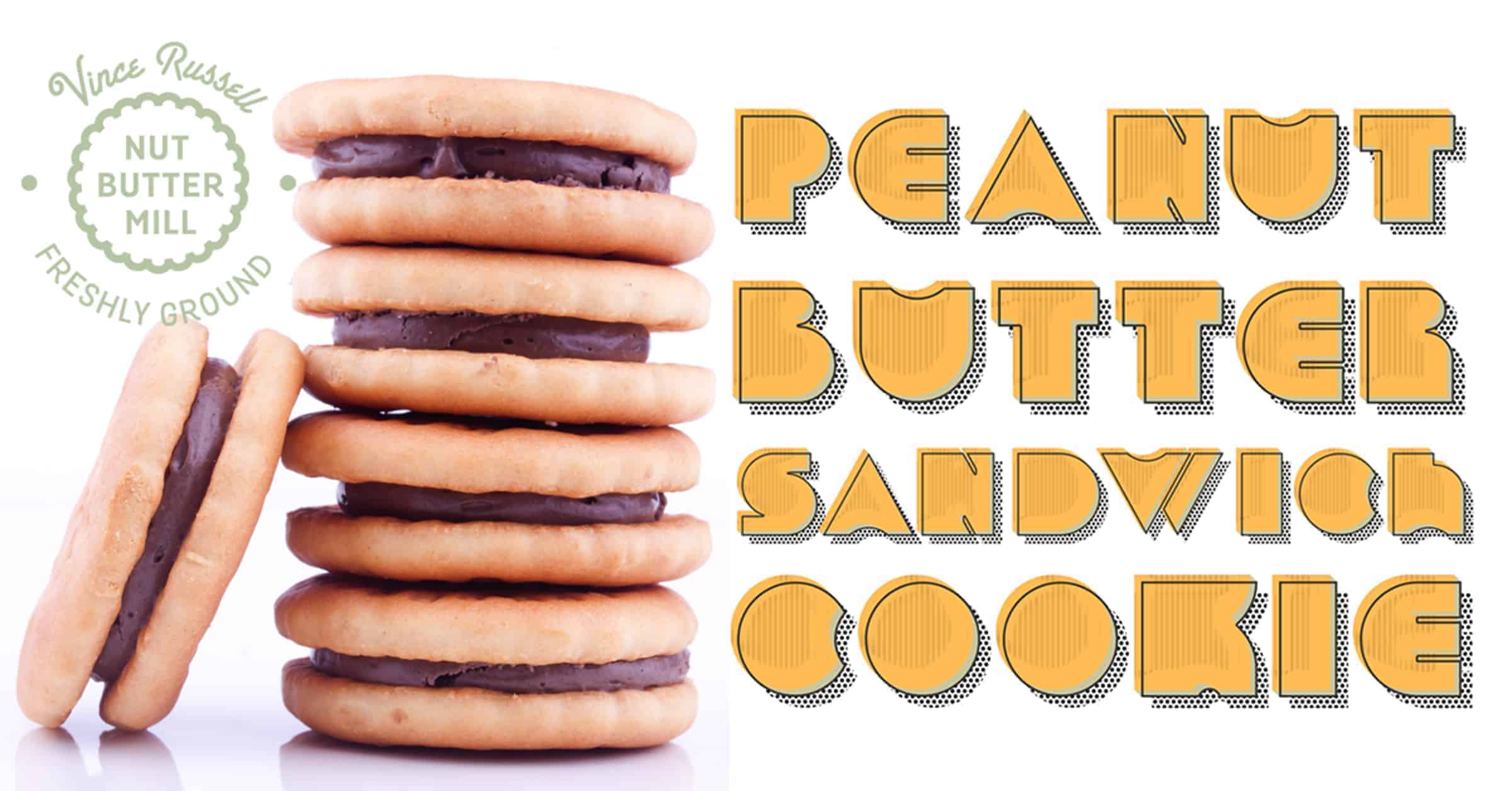 These chocolate-filled peanut butter confections are seriously addictive, the salty-sweet combo makes it pretty much impossible to eat just one.
Cookie Ingredients:
2 cups smooth peanut butter
4 oz. or 100 grams of coconut oil
1 cup dark brown sugar
½ cup of maple syrup or evaporated cane sugar or granulated sugar
2 tsp. vanilla extract
½ cup plant based milk
3⅓ cups all-purpose flour
2 tsp. baking soda
2 tsp. baking powder
¼ tsp. salt
⅓ cup roasted unsalted peanuts, chopped
FILLING
½ cup coconut creamer or soy creamer
8 oz. vegan chocolate chips (1¼ cups)
DIRECTIONS
To make Cookies: Preheat oven to 350°F 180°C. Line two baking sheets with baking paper, or coat with oil / cooking spray.
Cream peanut butter, margarine, brown sugar, cane sugar, and vanilla 2 to 3 minutes with electric mixer, or until smooth. Beat in milk and ¼ cup water.
Whisk together flour, baking soda, baking powder, salt, and peanuts in separate bowl.  Add flour mixture to peanut butter mixture, and beat just until dough forms.
Scoop 1 Tbs. dough onto prepared baking sheets 2 to 3 inches apart. Make
crisscross pattern on top of each Cookie by pressing down with fork. Bake 9 to 11 minutes or until edges of Cookies begin to brown. Cool on baking sheet.
To make Filling: Heat creamer in top half of double boiler over medium heat until steaming. Pour hot creamer over chocolate chips in bowl, and let stand
30 seconds. Mix creamer and chocolate with wooden spoon until chocolate is melted, then whisk until smooth.
Spread 2 tsp. Filling on flat sides of 12 Cookies. Top with remaining Cookies.
PER COOKIE SANDWICH:
344 cal
7 g prot
18 g total fat (5 g sat fat)
38 g carb
0 mg chol
304 mg sod
3 g fiber
18 g sugars