Nut Butter filled
Choccy Dates recipe
Just in time for Christmas, these Nut Butter filled chocolate dates are a quick and easy, healthier sweet for sharing with friends and family.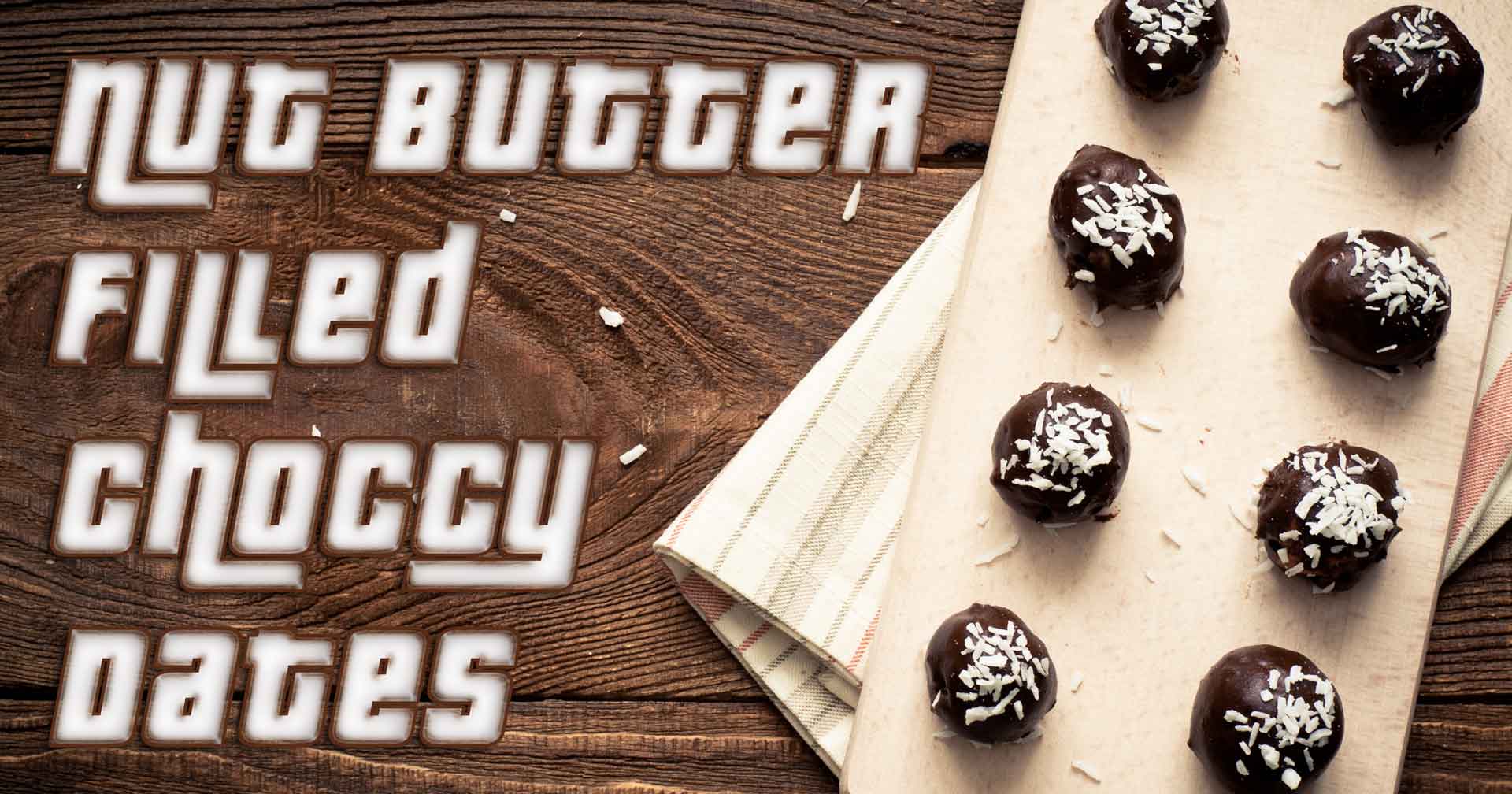 Ingredients:
12 dates (organic Medjool are a good choice)
12 tbsp organic nut butter (Peanut butter, cashew butter, almond butter, etc)
Pinch of coarse sea salt, or Pink Himalayan salt
¾ cup of organic dark chocolate (96g)
Organic desiccated coconut
Alternative Coating Options:
Organic pistachios, crushed,
Freeze-dried raspberries
1 ½ tbsp of dried rose petals
Method:
Line a plate or serving tray with non-stick baking paper.
Slice the dates open lengthways and remove the seeds.
Fill the dates with 1 tbsp of nut butter and close. Refrigerate the dates.
Break chocolate into small pieces and place in a pot on a stove top, or use a heat safe bowl in a microwave. Heat and stir the chocolate every 20-30 seconds for a total of 3 minutes or until fully melted.
Dip the dates in chocolate and place on the plate or lined tray.
Sprinkle the dates with a small pinch of salt and coconut flakes. Return to the fridge for 30 minutes.
Try to get your nut butter fresh from the Nut Butter Mill. If your local health food store or pantry doesn't have a nut butter mill, maybe suggest it to them? That's the best way to ensure your nut butter is fresh and free of additives.