Who says energy balls have to be sweet? This Savoury Energy Balls recipe has the classic combo of Peanut Butter and Promite! OMG…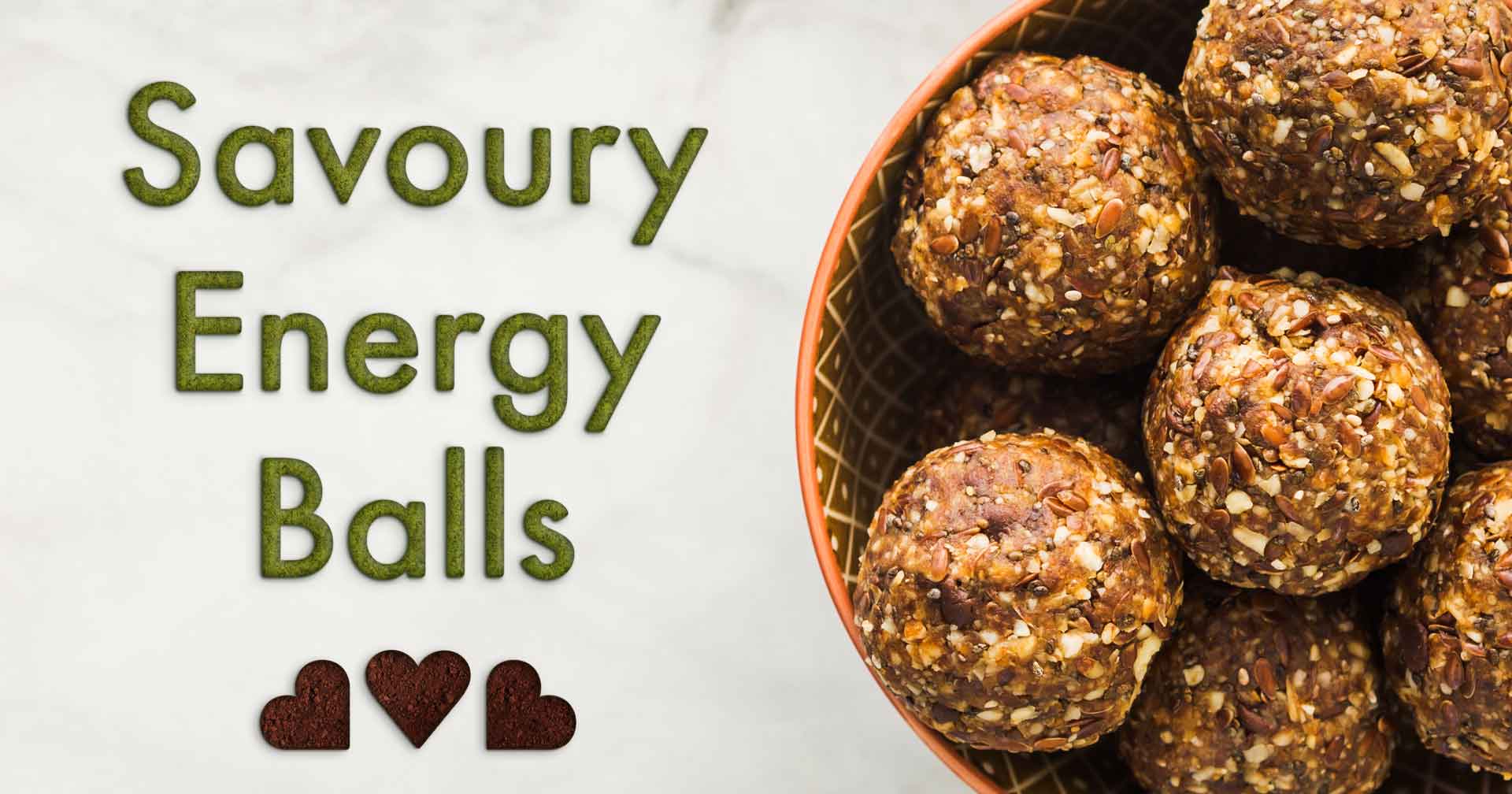 Ingredients:
Makes between 10 and 12 balls.
½ cup crunchy peanut butter
½ cup white beans, drained and rinsed
2 tbsp oats, ground into flour
2 tbsp seeds, sesame or linseed or mix

1 tbsp Promite (or Vegemite, OzEmite, etc)
1 tbsp nutritional yeast
Method:
Make the oat flour first by blitzing the oats in a blender.
Combine with all the other ingredients and pulse until well-incorporated.
Wet fingers slightly (this prevents the dough from sticking) and use a ½ tbsp measure to scoop out balls of "dough" and roll into spheres.
Store in an airtight container in the fridge for up to one week, or in the freezer for up to two months. Believe us, they won't last that long!