These guilt-free bliss balls feel indulgent but are made entirely from natural plant-based ingredients. This energy-boosting snack is perfect for when you're on the go.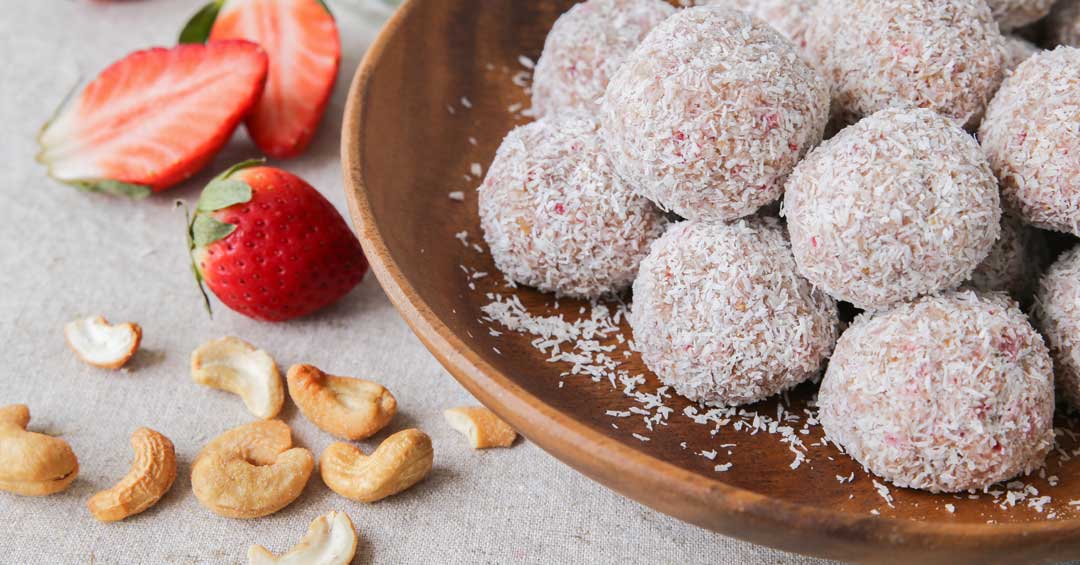 Ingredients;
1 cup dates
1 cup nut butter
1 teaspoon vanilla extract or paste
2 tablespoons cacao powder
¼ teaspoon (pinch) sea salt
½ cup shredded coconut
Method;
Place the soaked and drained dates in a food processor and add the cacao powder, nut butter, and vanilla.
Blend until all ingredients. If too wet, add a little more cacao and if too dry, add water. Roll the dough balls.
Place the shredded coconut in a bowl and roll each bliss ball in them, coating them evenly.
When each ball has been coated, place them in the fridge to chill for 20-30 minutes, then serve.