European Distribution for Vince Russell Nut Butter Mills
Request a quotation below for delivery or installation of your Nut Butter Mill Station
We offer turnkey concepts for a dedicated fresh nut butter station with your own mills in store.
The nut butter station includes solid wood furniture made in the Rhône, signage, back panel, recipes … everything is included!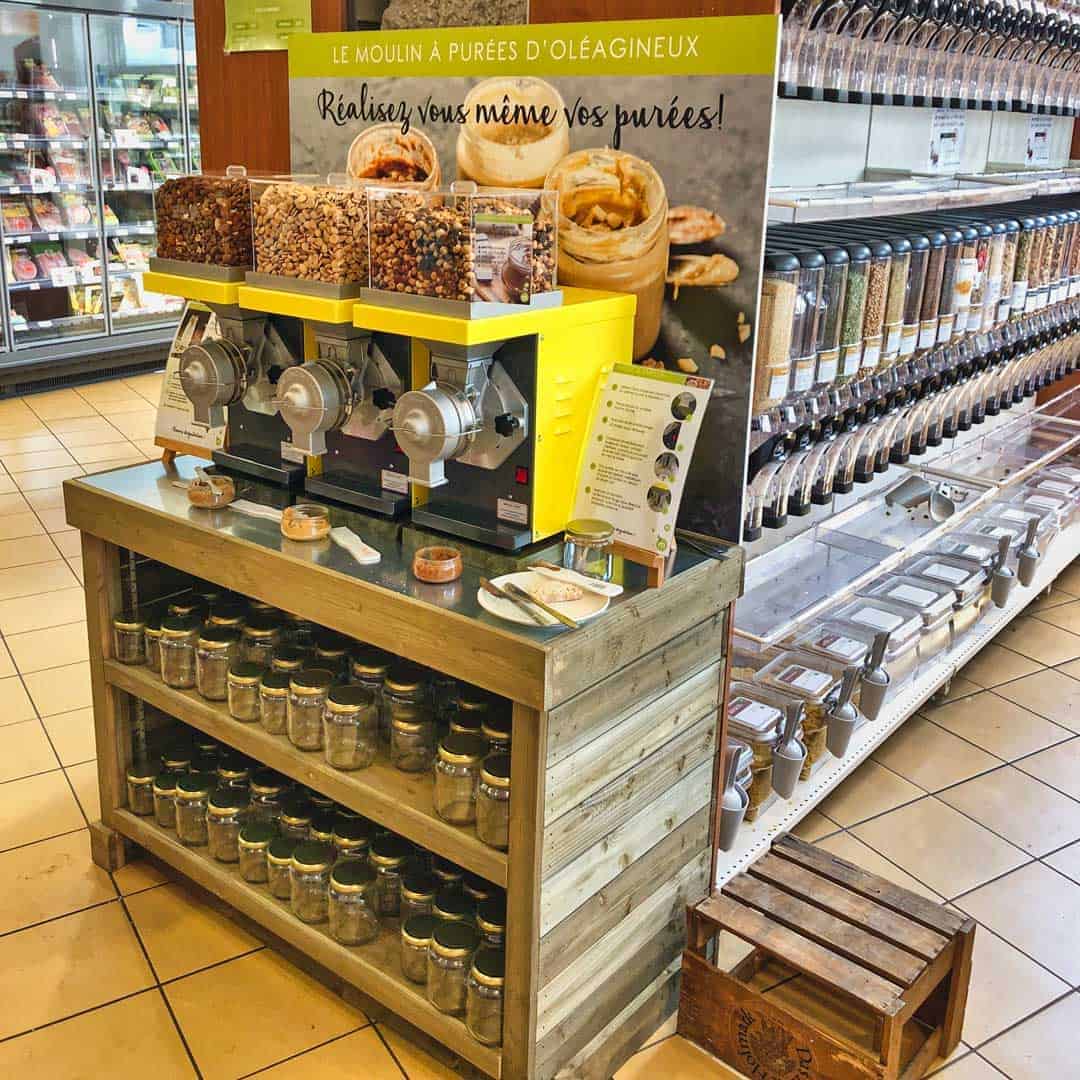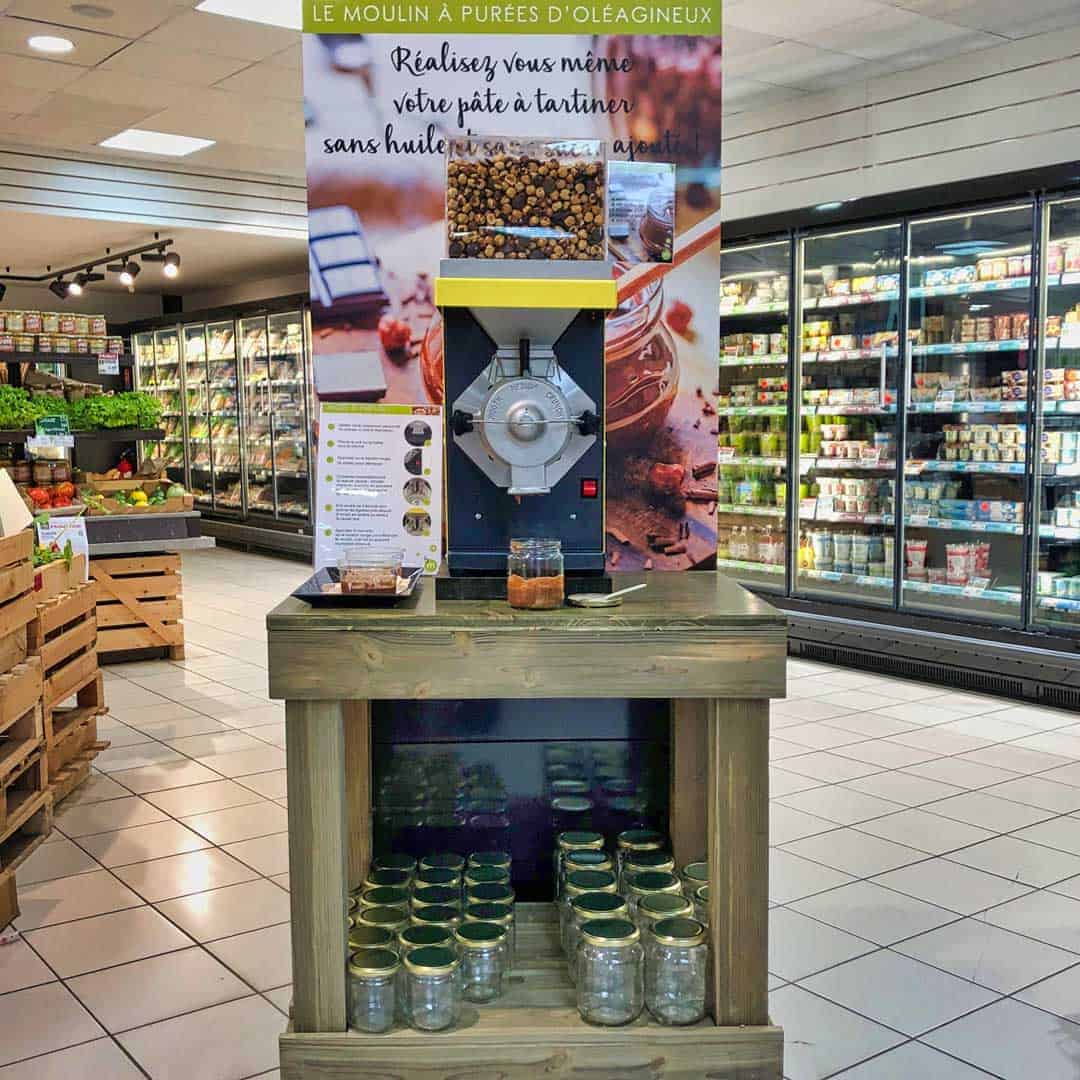 The Vince Russell Nut Butter Mill Station
Our European distributor also offer premium quality oilseeds and blends, as well as reusable glass containers. We take care of everything !
The tools at your disposal: Peanut butter and nut butter mills, recipe sheets, vegetable milk poster, consumer instructions, screen-printed glass jars, point of sale.
All the nuts (almonds, hazelnuts, pistachios, peanuts, cashews, macadamia nuts, etc.), alone or in a mixture, can be processed into purees, right before your eyes.
Our mill has been manufactured for over 30 years, in the same factory, specializing in high performance motors. It is robust with its grinding discs 2 times wider and heavier than all the other mills on the market. It can reach a rate of 50 kg per hour and is designed for intensive use.
You can also make spreads, without oil or added sugar, with the oilseeds of your choice and chocolate palettes! But also salty spreads with spicy coated oilseeds, like cashews with curry or pepper.
Our mill allows you to make fresh oilseed mash, artisanal and without additives, from roasted whole nuts. The Vince Russell mill is the only nut butter mill in the world that allows you to choose the desired texture, Smooth, Medium or Crunchy.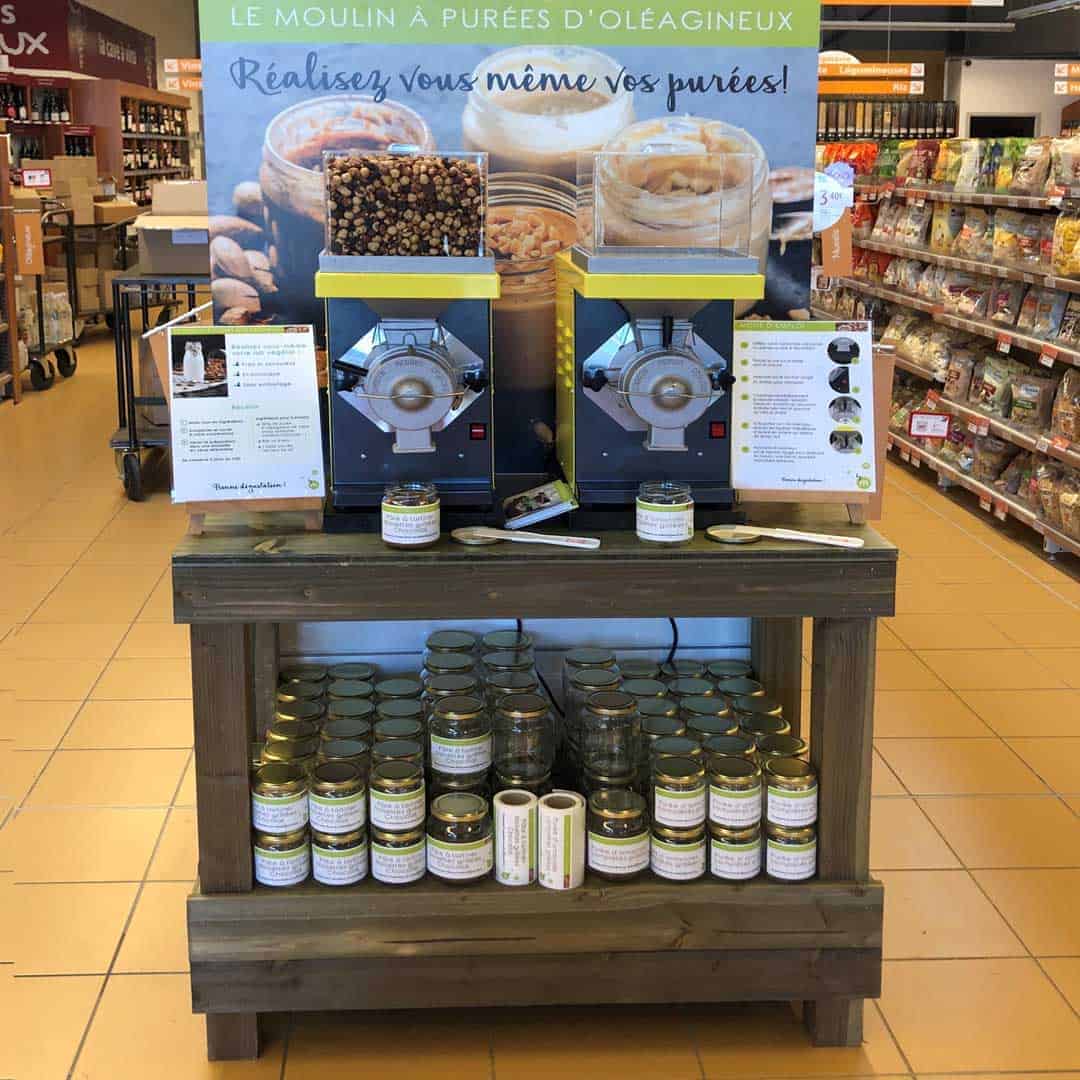 Request a quotation for Nut Butter Mills in Europe