(East and West Africa), served with rice​
This tasty yet simple dish will impress friends. It's healthy and filling yet requires hardly any ingredients — as long as you've got peanut butter on hand, you're pretty well there.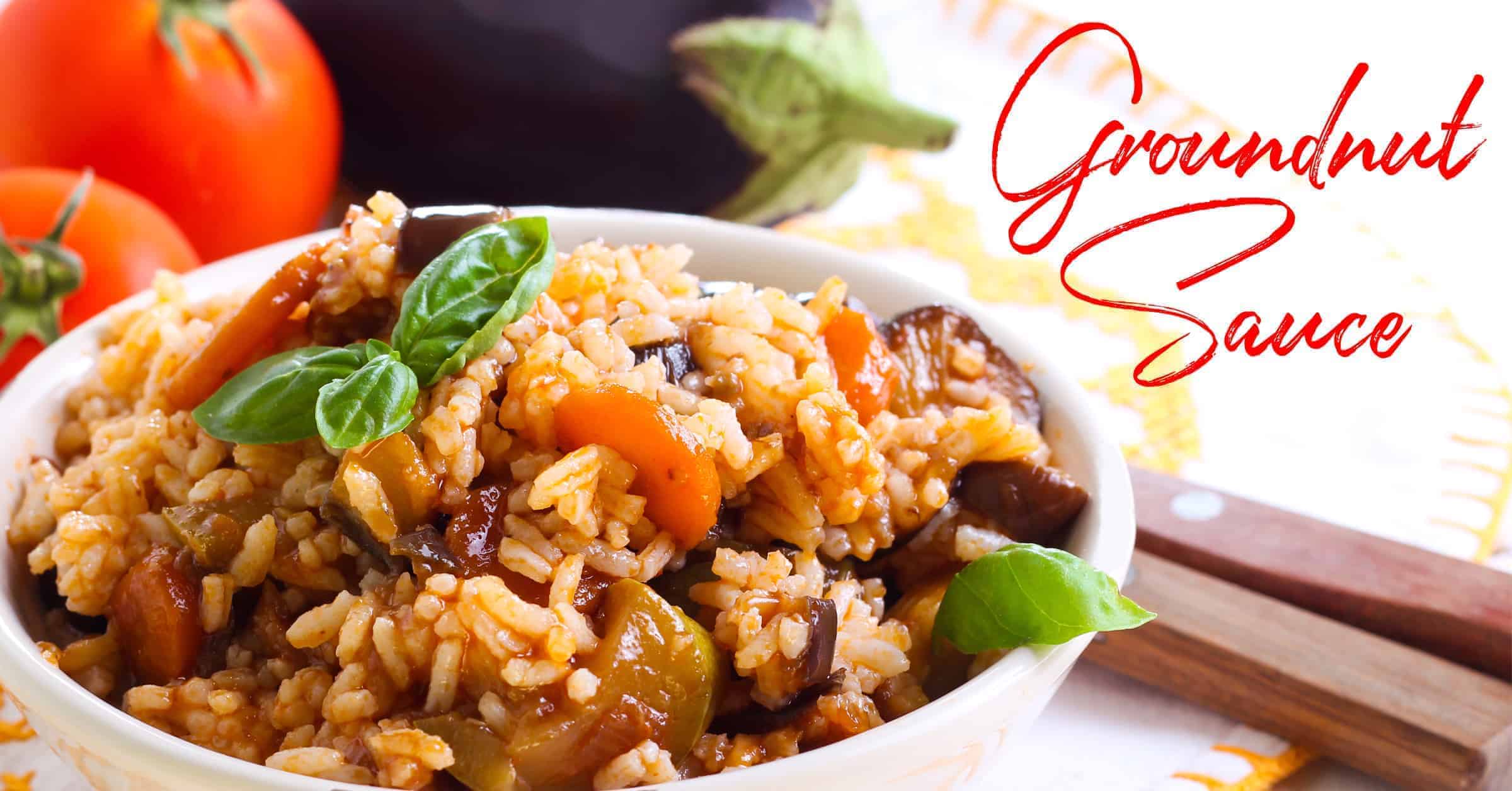 Ingredients:
2 tbsp. vegetable oil
1 medium onion, peeled and chopped
2 medium tomatoes, cut into bite-sized pieces
1 small eggplant, with or without peel, cut into bite-sized pieces
½ cup smooth unsweetened peanut butter (Fresh is best, preferably from a Vince Russell Nut Butter Mill)
¼ cup water
Optional:
2-3 cloves of garlic, crushed
1 jalapeno pepper, deseeded and finely chopped (or a splash of hot chilli sauce)
1 tsp ground ginger
1 tsp paprika
Fresh coriander or mint, to garnish
Method:
In a large frying pan, heat oil over medium heat for 1 minute. Add onions and sauté until transparent. Add tomatoes and cook for 5 minutes. Add eggplant and cook for 5 minutes more.
In a small bowl, combine peanut butter and

¼

cup water and stir to make a paste. Add to tomato mixture and stir well.
Reduce heat to medium-low and simmer, uncovered, for 10 minutes, or until eggplant is tender.
Preparation time: 30 minutes Serves 4 to 6