Peanut Butter Frickles recipe
A tasty twist on Southern fried pickles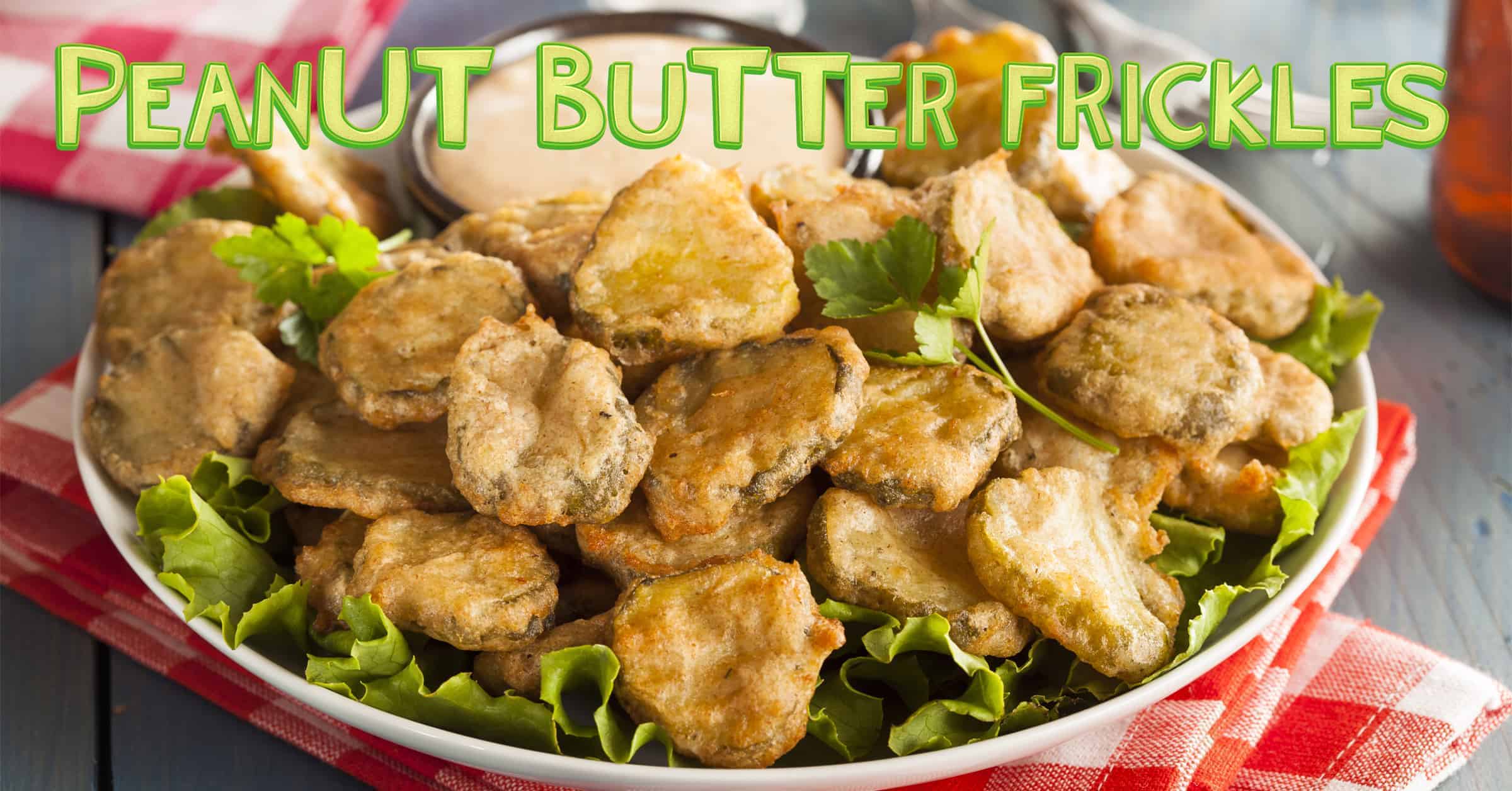 Crunchy, sweet and tangy, this fried pickle appetizer is amazingly delicious. Frickles (fried pickles) are a favorite dish from the Southern states of the USA. Peanut butter and pickles might sound weird, but this oddball combination is a surprising match made in heaven, and will definitely give guests a pleasant surprise at your next food party.
INGREDIENTS
½

cup soy or almond milk
1 tablespoons of lemon juice or apple cider vinegar
1 tablespoons flax meal
1 tablespoons arrowroot powder
1 cup all-purpose flour

½

cup creamy peanut butter
⅛ tsp cayenne pepper

½

tsp salt
¼ tsp ground black pepper
2 cups pickle chips, patted dry
Oil, for frying
NOTES
Drain your pickles before adding to the batter. Serve with a side of ranch dressing and fresh dill (optional).
METHOD
Stir

½

cup of soy or almond milk with 1 tablespoons of lemon juice or apple cider vinegar. Let the mixture stand for five to 10 minutes, (note: this is vegan version of buttermilk)
Mix 1 tablespoons arrowroot powder and 1 tablespoons flax meal with 3 tablespoons of hot water. Let the mixture stand for five minutes (note: this is vegan egg replacer for binding / frying)
In a large bowl combine the flour, peanut butter, milk mixture, egg replacer, cayenne pepper, salt and ground black pepper until smooth.
Heat approx. 2 inches of oil in a pan over medium-high until oil reaches a temperature of 375ºF (190°C).
Cover the pickles in batter and coat, then drop them into the oil fry until golden brown. Remove to a paper-towel lined bowl to drain. Repeat with and remaining pickles.