Affordable Wholefoods
gets two new Nut Butter Mills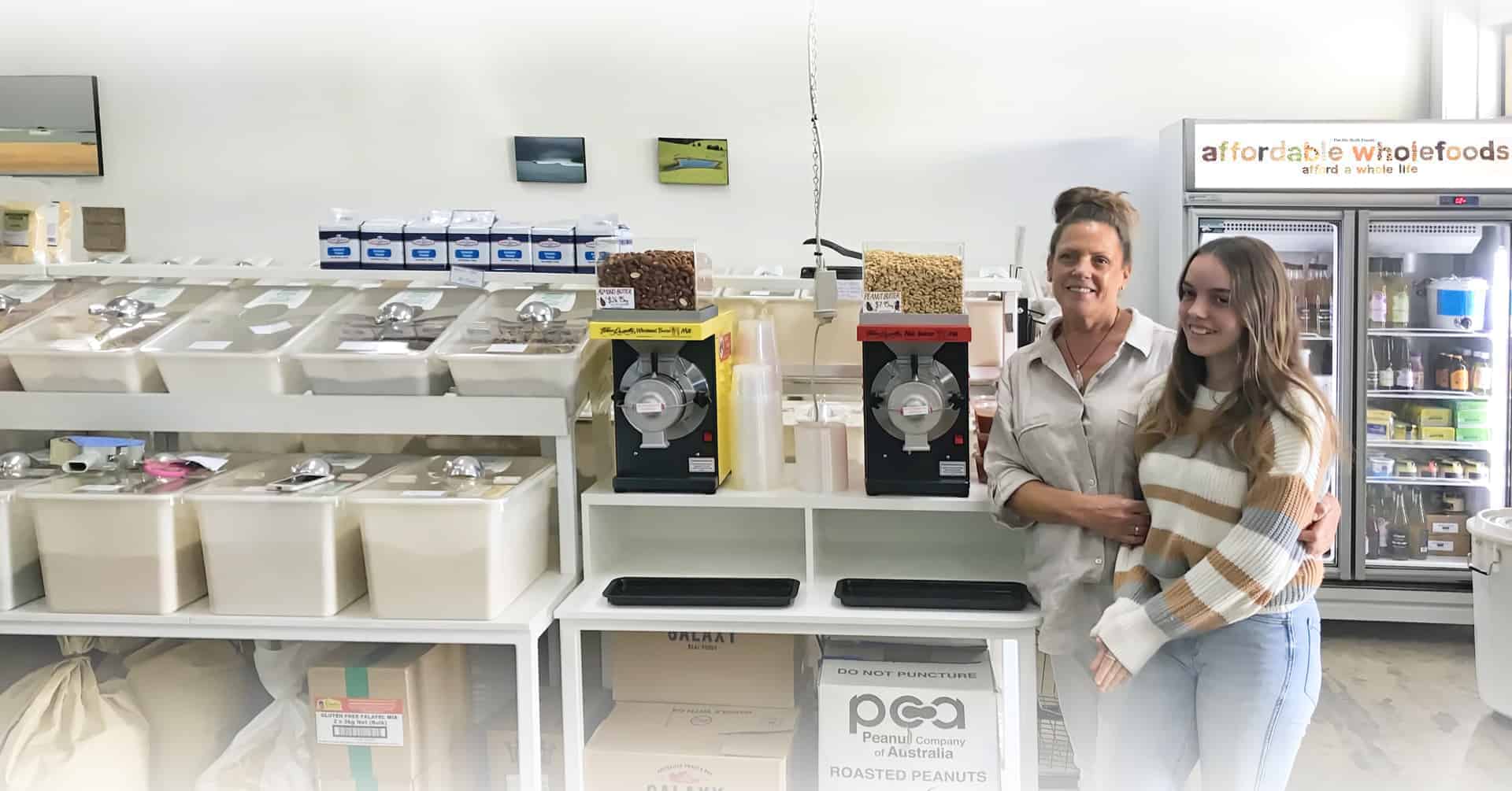 Affordable Wholefoods in Coffs Harbour, owner Denise and her daughter get two new Nut Butter Mills
Two new Vince Russell Nut Butter Mills were installed at Affordable Wholefoods up in Coffs Harbour!
Fresh nut butters are now made daily! Locals around Coffs Harbour and the Rainbow Region should pop in and try the delicious new nut butter blends.
We personally delivered and installed the Mills, and did a training session to go over the easy use and maintenance of the mills, as well as introducing new techniques such as adjusting settings to get even smoother grades of nut butter.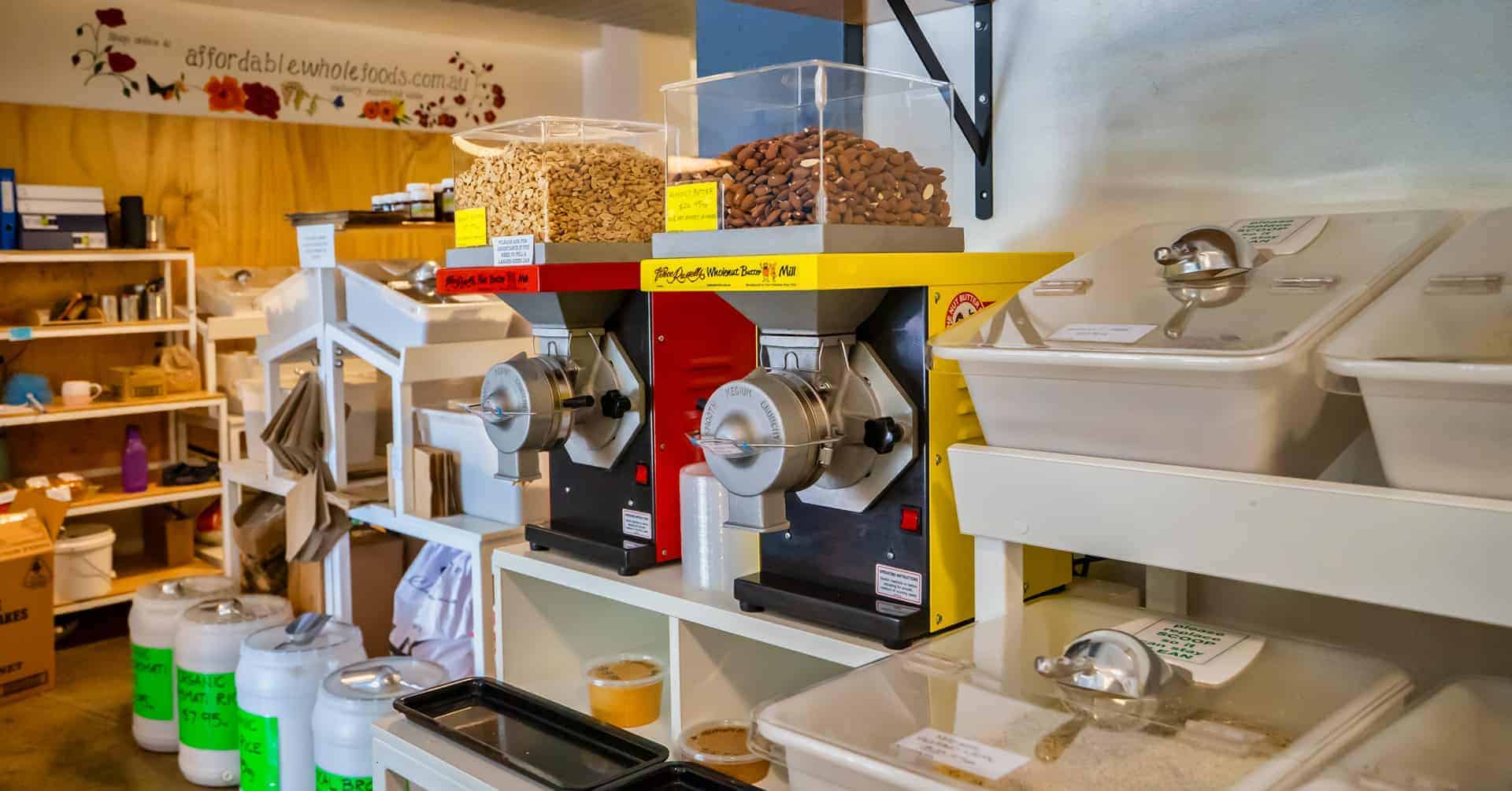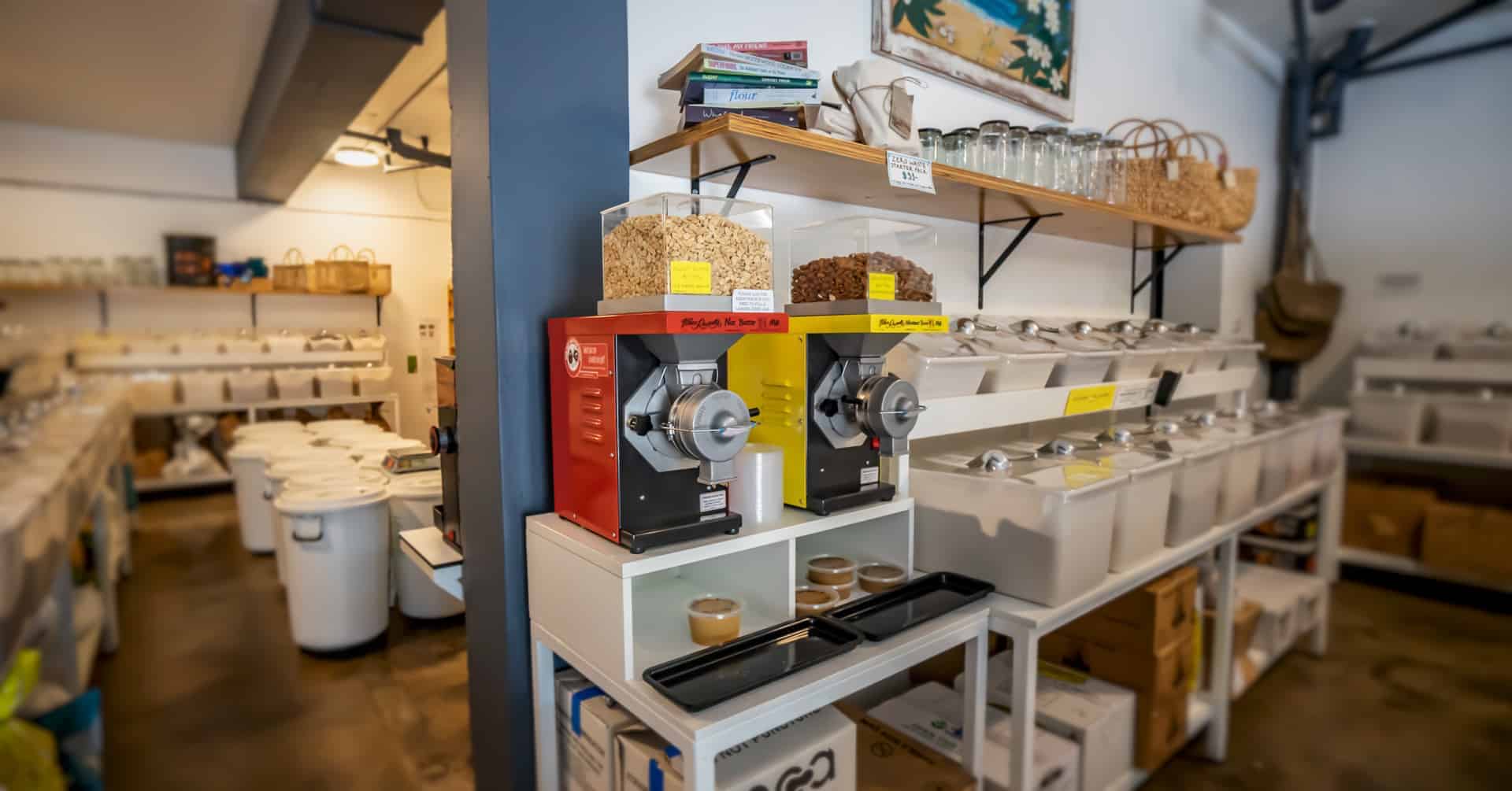 The Affordable Wholefoods store in Lismore and Coffs Harbour stocks a large range of quality organic, non-organic and gluten free products. Keeping food real and supporting healthy appetites across the Northern regions of New South Wales. Affordable Wholefoods is proud to buy directly from over 40 local farmers and small businesses in support of our community. Known for our quality, freshness and friendly service, come shop with us or browse our range of healthy wholefood recipes.