Crispy Tofu
in Peanut Butter Sauce
Take a trip to flavor town with this protein rich recipe. Serve alone with dipping sauce for a filling entree, or serve on rice for a satisfying meal.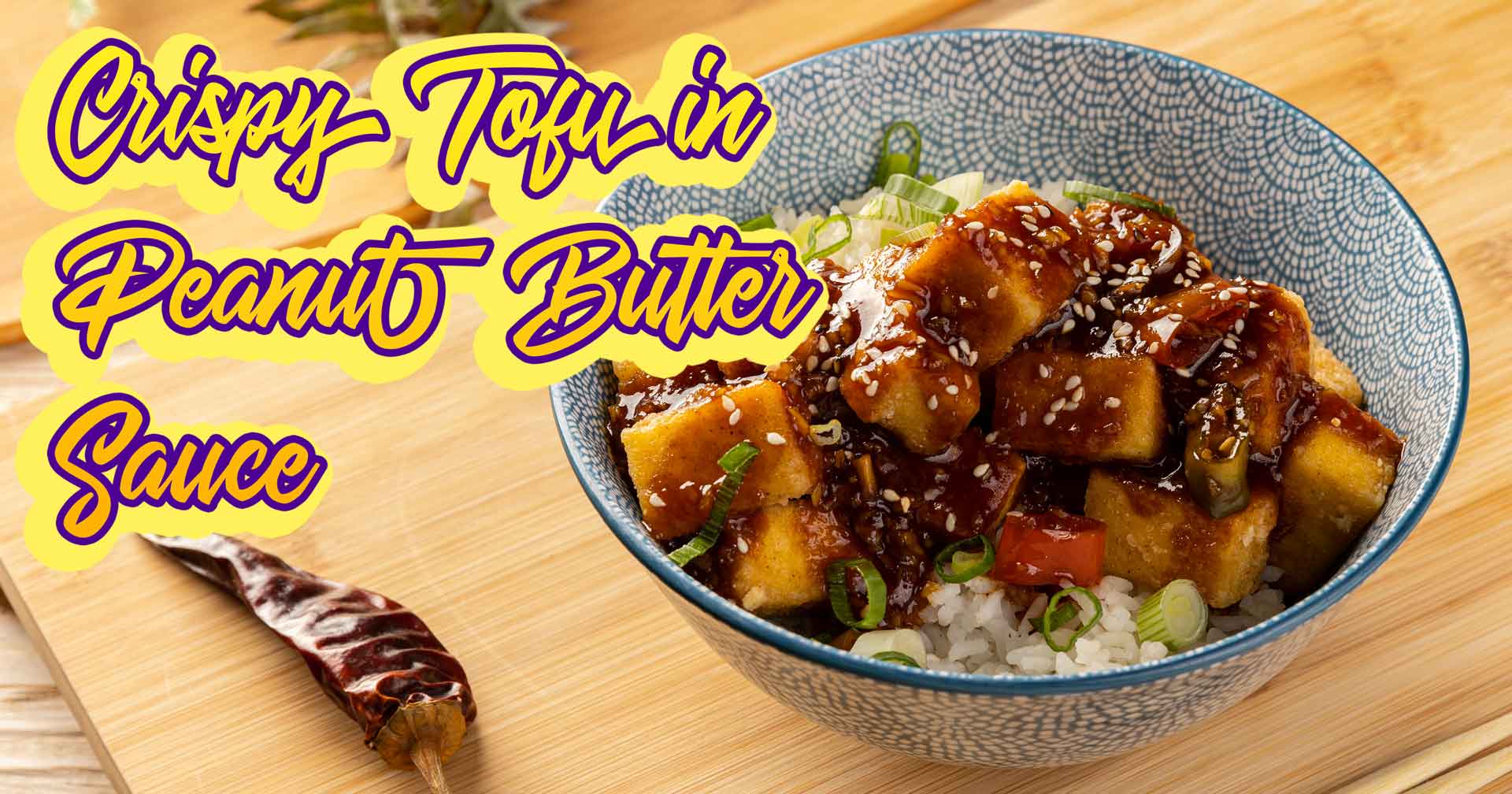 Ingredients:
½ firm or extra firm tofu, pressed to remove water
4 tsp. toasted sesame seeds
1 tsp. sesame oil
Marinade:
1 tbsp sesame oil
 1 ½ Tbsp soy sauce or tamari (gf)
 1 tsp. unseasoned rice vinegar
 1 Tbsp agave or maple syrup
 1 tsp. Sriracha (or other hot sauce)
½ tsp. fresh grated ginger
Sauce:
 1 tbsp. fresh grated ginger root
 2 tbsp. smooth peanut butter
 2 tbsp. tahini
 3 tbsp .soy sauce or tamari
 2  tbsp. agave or maple syrup
 2 tsp. unseasoned rice vinegar
3 tbsp. water
Instructions:
Drain and press tofu- either in a press or on a plate with a weight placed on top. Lave to drain for as long as possible to remove excess liquid.
While tofu is pressing, whisk together the sesame oil, soy sauce, rice vinegar, agave, sriracha and ginger to make the marinade.
Preheat oven to 200C.
Cut tofu into about 10 strips, about ½ inch wide.
Lay the tofu strips cut side down in a flat baking dish.
Pour the marinade over the tofu, turning to make sure all sides are covered.
Leave to marinade for about 20 minutes.
Sprinkle half the toasted sesame seeds over the tofu; turn and repeat with the remainder.
Spray a small baking sheet with the sesame oil.
Lay the strips on the baking sheet.
Bake for 20 minutes, turn carefully and bake for 10-20 minutes more, depending on how crispy you want it.
While the tofu bakes, whisk or blend together the ginger, peanut butter, tahini, soy sauce, agave, rice vinegar, and the water. Add the agave slowly so the sauce is not over sweet.
For Entree, serve tofu hot, with sauce for dipping.
OR
For Meal, serve tofu on a bowl of hot rice drenched in sauce

Garnish: chopped shallots (optional).