Crackadamia
Nut Butter Spread Recipe
This salty-sweet smooth nut butter spread is a little bit naughty, but also very nice.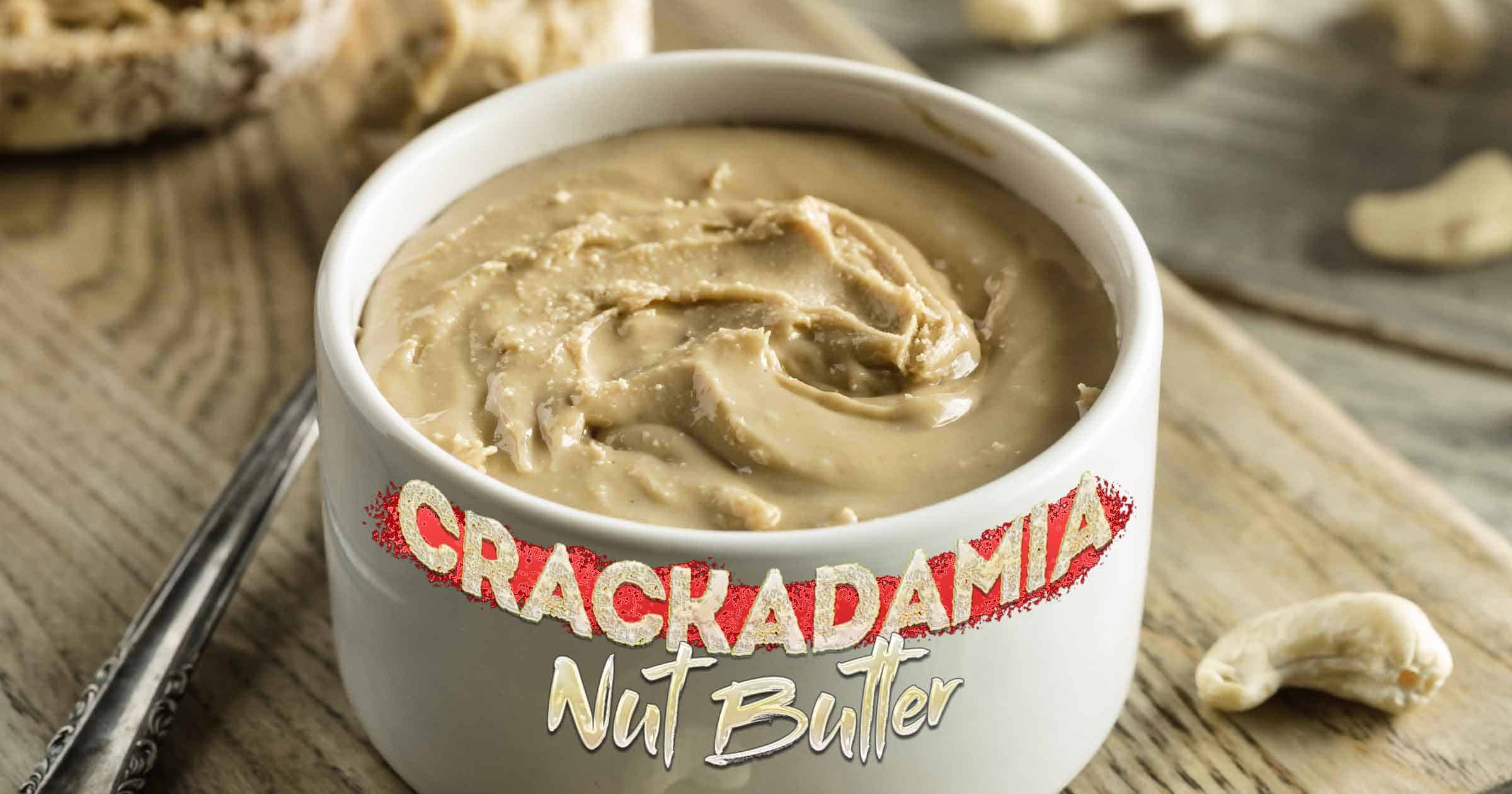 Ingredients
2 cups smooth macadamia butter
1 cup cashew butter
¼ cup softened vegan spread or coconut oil
½ cup pure maple or agave syrup
1 tbsp pure vanilla extract or 1 vanilla pod, use the scraped out seeds
½ tsp salt (preferably Himalayan)
generous pinch of coarse sea salt
Instructions
Mix the cashew butter and the macadamia butter inside a bowl until the mixture is even.
Add salt, vegan spread, vanilla and the maple syrup and evenly mix in the coarse sea salt.
Optionally add the finished butter to a clean glass jar.
Leave to rest for 24 hours to allow flavors and texture to develop. Yum.
When buying nut butter from a store, look out for stores that make their own fresh nut butter using the Vince Russell Nut Butter Mill, to avoid preservatives, and to ensure maximum freshness.