Chia pudding with pistachio butter
This desert is as healthy as you can get. The chia seeds and pistachio nuts are packed full of nutrition and delicate flavor.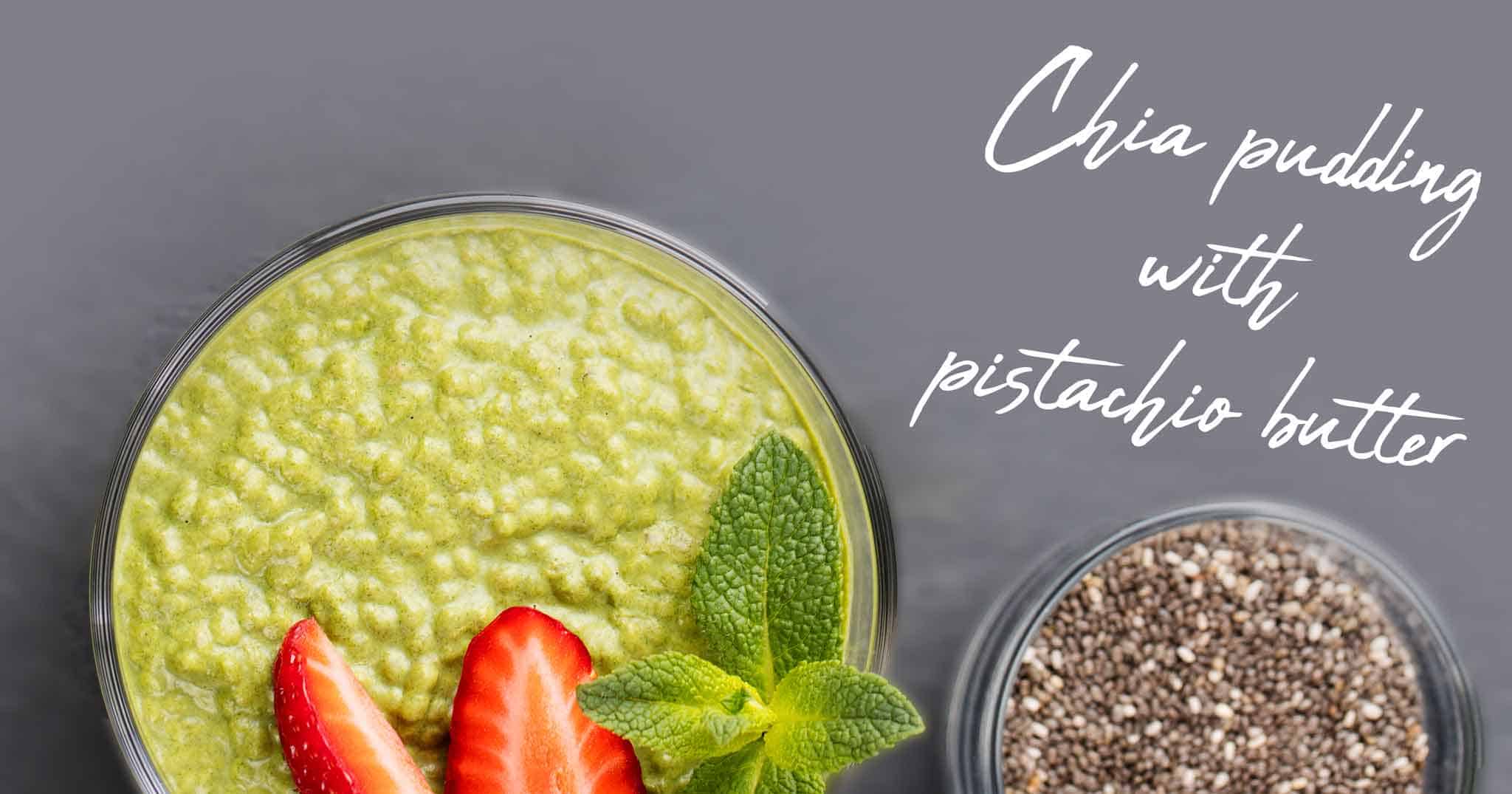 Ingredients:
100g Chia seeds
½ litre Coconut milk or almond milk
Lemon zest of one lemon
50g Pistachio butter
15g sweetener (maple, agave syrup, etc)
125ml plain vegan yoghurt
Fruit and mint leaves (optional)
Method:
Place chia seeds in coconut or almond milk, mix sweetener and lemon zest and leave in the fridge for 90 minutes.
Mix the pistachio butter and yoghurt.
In a wide glass or bowl, put two tablespoons of chia pudding on the bottom, then two tablespoons of pistachio cream, and arrange until the glass is full.
Decorate with fruit and a leaf of fresh mint.
Preparation time: 1 hours 45 min.
Serve: 4 servings