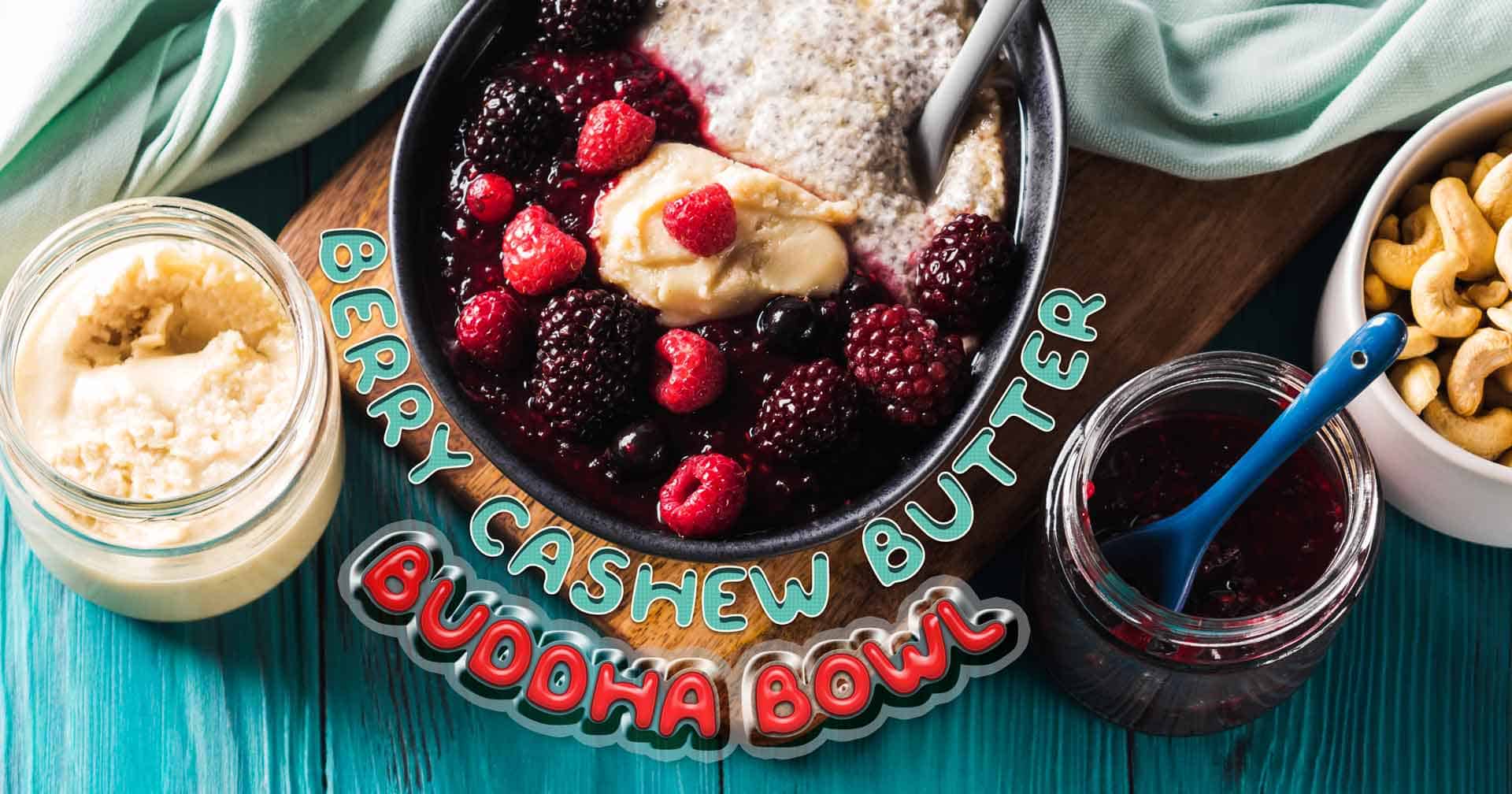 Berry Cashew Nut Butter Buddha Bowl recipe
This easy brekky Buddha Bowl tastes great if prepared the night before. 
Overnight oats ingredients:
1 cups rolled oats (use gluten free if needed)
1 cup plant-based milk
2 tbsp chia seeds
2 tbsp maple syrup or honey
½ teaspoon vanilla
1 very ripe banana finely mashed
zest of 1 lemon
½ cup plain vegan yoghurt or cream (optional)
Preparing the overnight oats:
Combine the oats, milk, chia seeds, etc. and mix well or use a blender for a smoother porridge.
Store in a jar or sealed container in the refrigerator for at least 4 hours or overnight.
Toppings:
⅓ cup fresh cashew butter
2 tbsp jam (optional)
⅓ cup trail mix
Fresh fruit to taste
Some fruit combo ideas:
Boysenberries and raspberries
Kiwi fruit and bananas
Jackfruit and strawberries
Banana and Blueberries
Have some fun decorating your bowl with toppings of choice.
Notes:
Rather than cooking oats in boiling water and serving the porridge hot, when you do the four hour soak, the oats and chia seeds absorb the liquid creating a creamy texture that tastes like a dessert.