Asian Style Cashew Nut Sauce
This nutty Asian-style sauce is quite versatile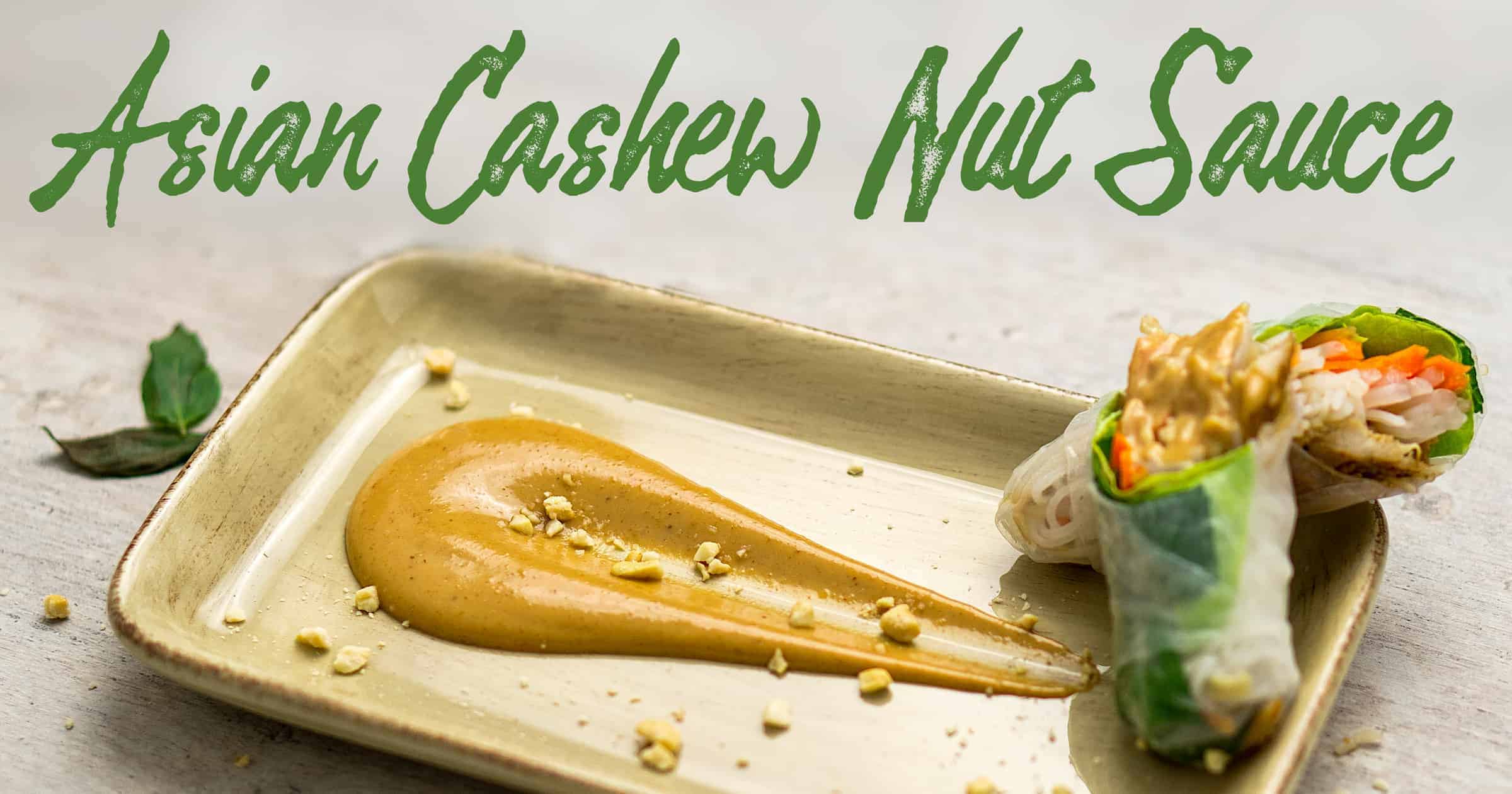 Use it as a dipping sauce for Gyoza Potstickers, Spring Rolls or veggies, toss with some noodles or whisk in some water (or extra oil and vinegar) to thin it out and use as a salad dressing.
Makes about 1 cup
INGREDIENTS;
½ cup cashew butter
3 Tbsp. olive oil
2 Tbsp. rice vinegar
1 Tbsp. soy sauce
Juice of 1 lime
½ tsp. red pepper flakes
¼ tsp. sea salt
½ tsp. pepper
2–3 Tbsp. water
Whisk all ingredients except water in a small bowl. Add water at the end to thin the sauce if it's too thick.
Cashews
The delicate flavor of cashews makes a tasty versatile nut butter that you don't
want to overpower with other ingredients.
Cashews have less fat than most other nuts and most of that fat is the heart-healthy
kind found in olive oil. They are also high in copper, which aids your body in using
iron and is good for the development of both bone and connective tissue.