This simple, tasty pesto recipe is bursting with fresh herb flavors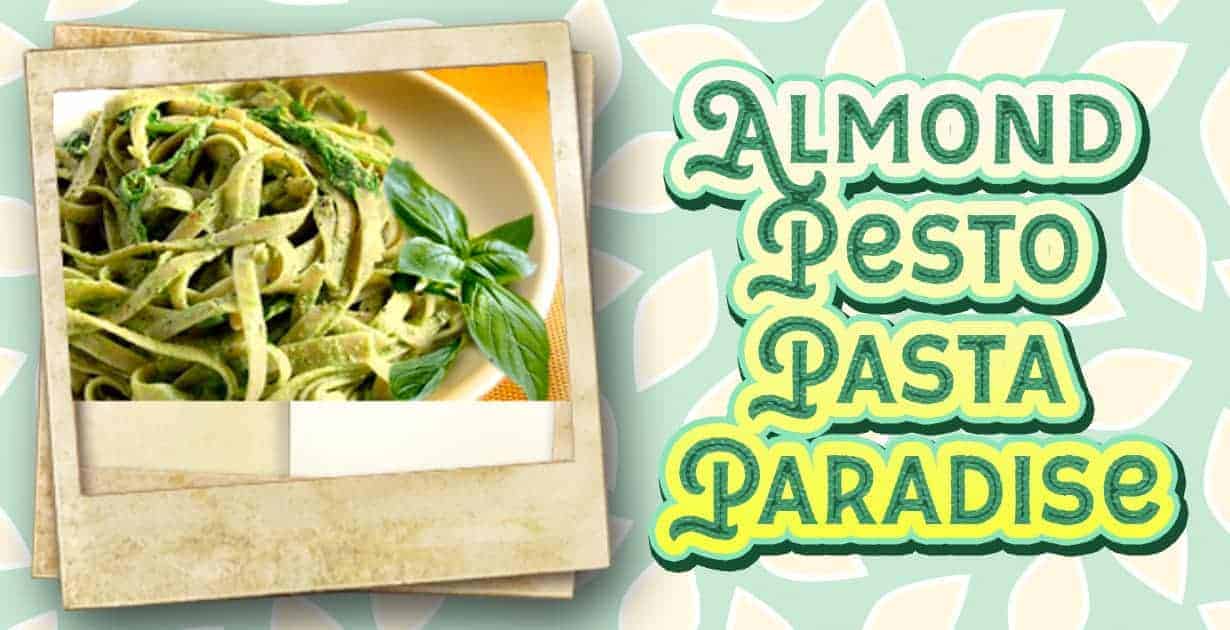 Pesto can be used as an accompaniment to many roast dishes but it also tastes delicious stirred through a big bowl of pasta. Sage has a strong and distinctive taste, this will be a big surprise for people who have only tried basil pesto.
INGREDIENTS:
⅓

kilo fettuccine (¾ pound)

¾

cup extra-virgin olive oil

¼

cup sage leaves
1 cup fresh parsley
1 large garlic clove, mashed to a paste

¼

cup Almond Butter
1 scallion, minced
½ teaspoon finely grated lemon zest
A Pinch of crushed red pepper
½ cup freshly grated Vegan Parmesan cheese
Salt and freshly ground pepper
PREPARATION:
In a large pot of boiling water cook the pasta until al dente. Drain the pasta, but keep ¾ cup of the cooking water.
Heat ½ cup of the olive oil in large skillet on medium heat. Fry the sage leaves on medium heat until crisp. Drain the sage on paper towels then chop half of the leaves. Combine the chopped sage, garlic, Almond Butter, remaining ¼ cup of oil, scallion, zest, red pepper and all but 2 tablespoons of the Vegan cheese.
Toss the pasta with the pesto; add the pasta water as necessary to make a creamy sauce. Season with salt and pepper. Top with the remaining cheese and whole sage leaves and serve.