COCOA-NUT PEANUT BUTTER NO-BAKE COOKIES RECIPE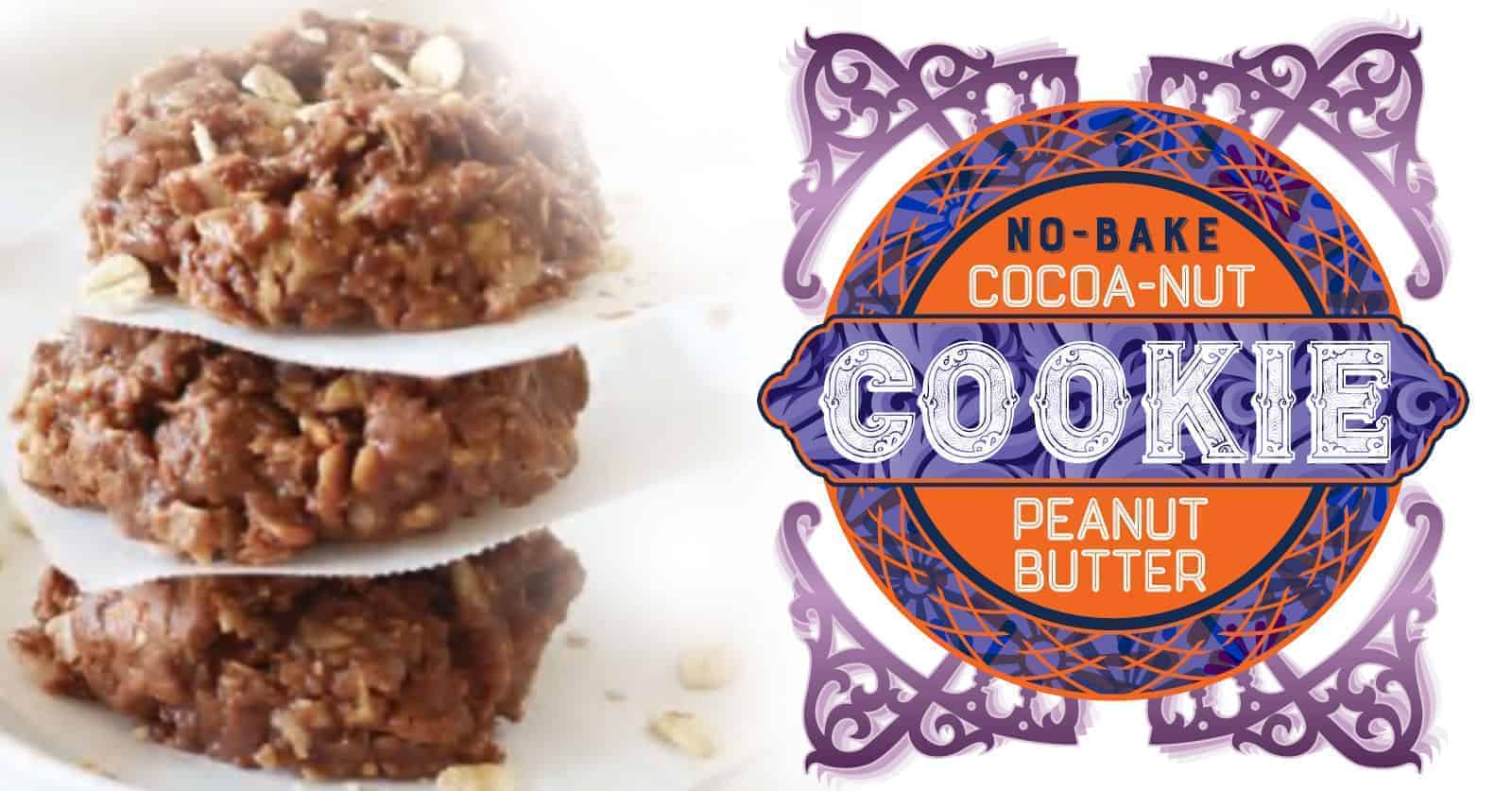 If you're looking for a healthier snack, you're in luck. These easy-to-make, no-bake cookies are far more nutritious than any sweet treat has a right to be!
Just look at the ingredients. Peanut butter is an all time favorite, a smart fat that's also packed with fiber and protein. And oats are a good source of fiber as well. Coconut oil, is loaded with healthy fats known as MCTs.
COCOA-NUT PEANUT BUTTER NO-BAKE COOKIES
Makes About 20 Cookies
½ cup coconut oil, well softened
⅔ cup natural unsalted peanut butter, smooth or crunchy
½ cup raw honey, or more to taste (Brown Rice Syrup or Maple Syrup are good vegan alternatives)
6 Tbs. dark cocoa powder
1 tsp. vanilla extract
¾ tsp. sea salt
1½ cup coconut flakes
1½ cup whole rolled oats
Method:
Combine coconut oil, peanut butter, honey, cocoa powder, vanilla, and sea salt in bowl of mixer, and beat until well combined and smooth. Add coconut and oats, and beat until well incorporated and mixture forms a loose "dough."
Using a tablespoon, drop generous dollops (about 1.5-inch rounds) of dough into a glass storage container or wax paper–lined plastic container. Cover container and chill for 30 minutes in freezer or 1 hour in fridge. (Cookies may leave an oily residue while still wet, but this will harden when they are chilled.)
Serve cold.
per cookie: 200 cal; 4g prot; 15g total fat (10g sat fat); 15g carb; 0mg chol; 90mg sod; 2g fiber; 8g sugars