Spaghetti Nut Butter Roast recipe
A filling and delicious nut butter pasta recipe. This recipe makes good use of leftover spaghetti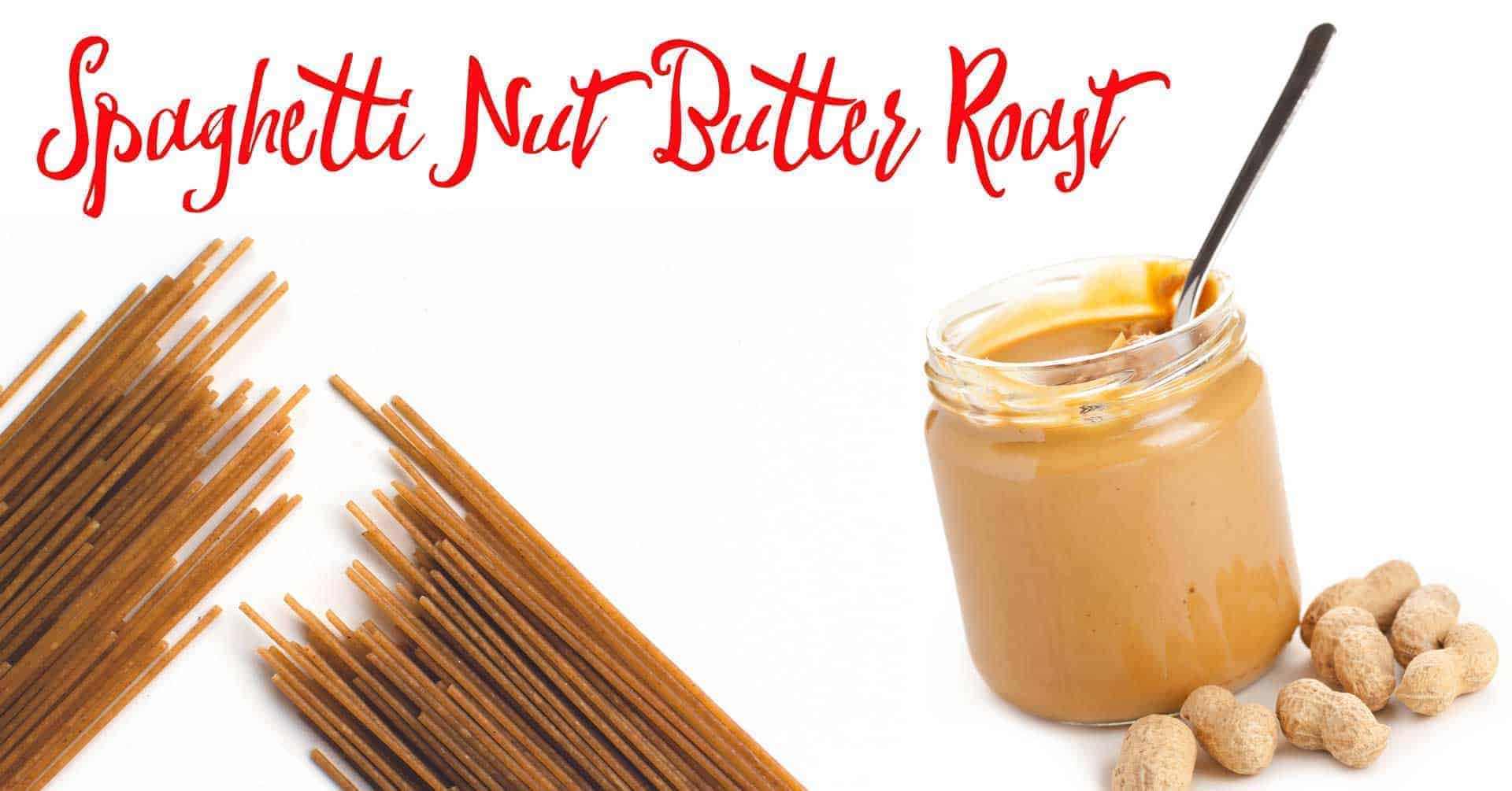 Ingredients:
2 cups cooked whole-grain spaghetti
1 medium onion, chopped
1 large mushroom, chopped
1 cup bread crumbs
3 cups coarsely chopped nuts and seeds
I tsp. salt
1 tbs. minced parsley
2 vegetable stock cubes
1 Tbs. nutritional yeast
1 cup nut butter
try Peanut Butter, Almond Butter, Cashew Butter, etc.
Method:
Preheat oven to 350 degrees.
Cut spaghetti strands into small pieces.
Combine with remaining ingredients.
Shape into 4 mounds on an oiled baking sheet or shallow pan.
Drizzle a bit of oil on top.
Bake about 35 minutes, until firm and browned.
Serves 4.
Per serving: 469 calories; I9g protein; 25g fat; 45g carbohydrates; i38mg cholesterol; 711mg sodium