Blue eggplant and pistachio moussaka recipe
Filling and satisfying, this classic dish emerged from the
Balkans and the Middle East, and now enjoyed around the world.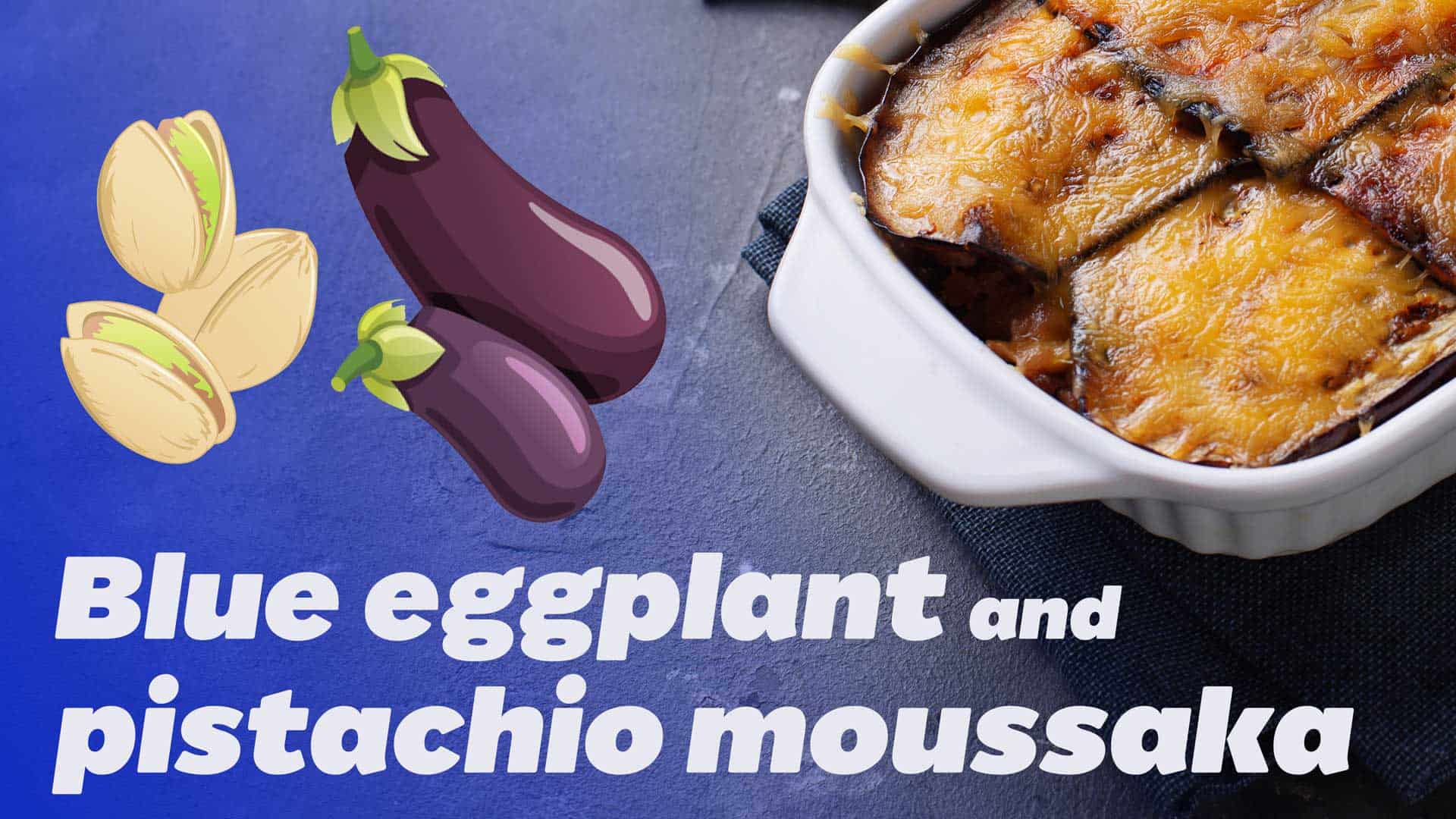 Ingredients:
1 ½ Eggplant
300 g Pistachio Butter

½ cup crush Pistachios

¾ kg Vegan Sour Cream
3 cups coarsely chopped nuts and seeds
I tsp. salt
Salt & Pepper to taste
400 g Vegan Cheese
Preparation time: 25 minutes
Baking time: 45 minutes
Total time: 1 hour and 10 minutes.
Serves 4.
Per serving: 469 calories; I9g protein; 25g fat; 45g carbohydrates; i38mg cholesterol; 711mg sodium
Method:
Cut the eggplant into thin slices and salt it so that the water gets drained from it: let it sit for 10 to 15 minutes.
Put the sour cream into a pot, slowly heat up the pot and then add the pistachio butter. Whisk it until it creamy.
Season it with a bit of salt and ground pepper. Put the pot aside to cool.
Arrange the eggplant on the bottom of the bowl so it covers it completely.
Pour ⅓ of the pistachio sauce over the eggplant, sprinkle with grated cheese and the chopped pistachios. Repeat the procedure 3 more times.
The last layer should only have the sauce and the grated cheese.
Bake in a preheated oven at 200° Celsius for 45 minutes.
Notes: for the freshest Pistachio Nut Butter, look for the Vince Russell Nut Butter Mill in your local supermarket or health food store. If they don't have one, recommend they get one, cheers!