Thai Peanut Butter Cookies recipe
This sweet and spicy peanut butter cookies recipe gets a hit of exotic flavor from Thai red curry paste and flaked coconut.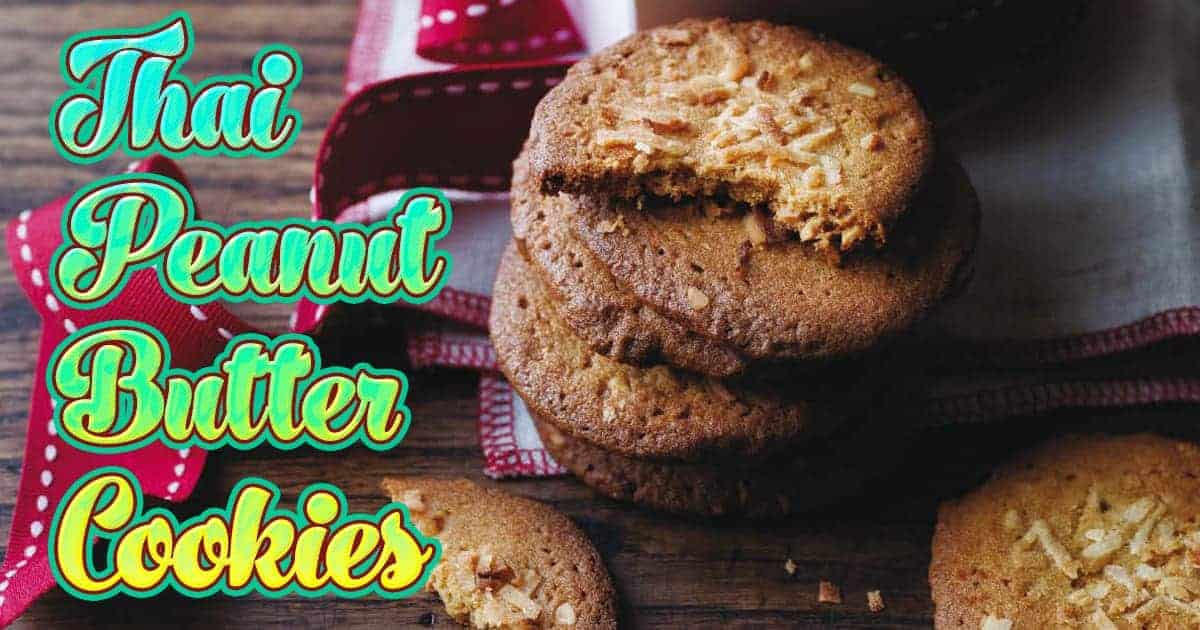 Ingredients, makes 48 cookies
2 cups all-purpose flour
1½ tsp. baking soda
8 oz. (2 sticks) unsalted vegan butter, softened
1 cup sugar
1 cup light brown sugar
1 Tbs LSA
1 Tbs egg replacer powder mixed with 2 Tbs water
1–2 Tbs Thai red curry paste
1½ cups crunchy peanut butter
1 Tsp vanilla extract
1½ cups unsweetened coconut flakes or shredded coconut
Method;
Whisk together flour and baking soda in large bowl.
Cream butter, sugar, and brown sugar in separate bowl with electric mixer. Add eggs and curry paste, and beat 1 minute. Beat in peanut butter and vanilla, then fl our mixture.
Shape dough into 3-inch-wide cylinder, and wrap in plastic wrap. Refrigerate 4 hours, or overnight.
Preheat oven to 350°F. Slice dough into ¼ -inch-thick rounds, and place 2 inches apart on baking sheets. Sprinkle with coconut. Bake 10 to 12 minutes, or until edges are crispy but cookies are still soft in the middle. Cool on baking sheets.
PER COOKIE 154 cal; 3 g prot; 10 g total fat (5 g sat fat); 15 g carb; 18 mg chol; 116 mg sod; 1 g fiber; 10 g sugars