One pot Pad Thai peanut butter noodles recipe
Easy plant-based protein!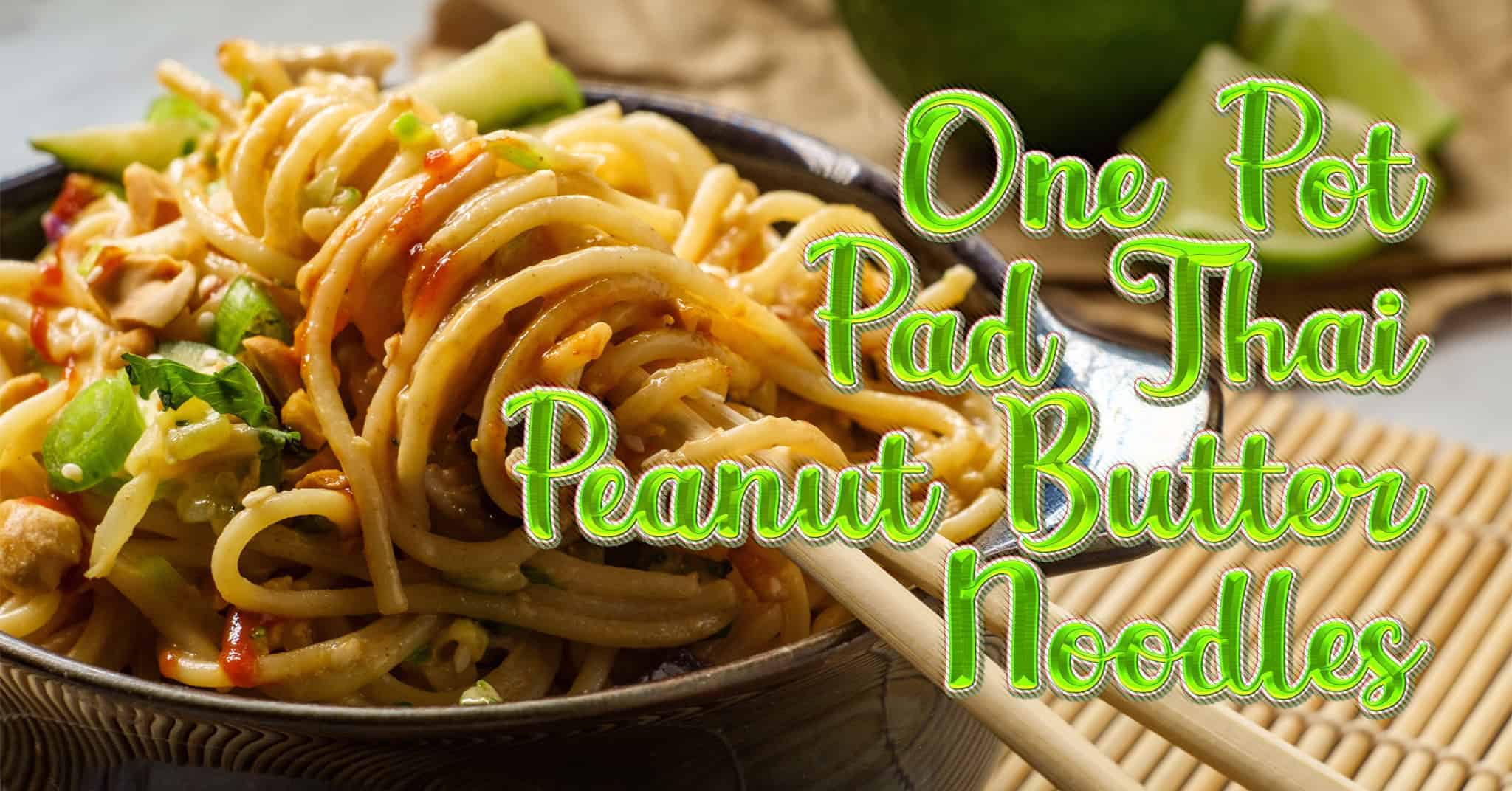 This one pot peanut butter noodles recipe is easy, tasty, healthy, vegan, with an option for gluten free. Packed with fresh vegetables and a spicy, creamy peanut butter sauce for added protein, this is a healthy new twist on the traditional Pad Thai noodles
Ingredients:
Noodles of choice, you can't go wrong with Udon or Ramen.
A few vegetable of your choice. Some suggestions: tofu, green beans, broccoli, capsicum, zucchini, Chinese cabbage, onion.
ginger, chopped fine
2 chilies, de-seeded and chopped fine (or chili sauce to taste)
5 cloves garlic, cut thinly
3 tbs sesame oil
4 tbs peanut butter (from 100% peanuts)
2 tbs tamari + more to taste
2 tbs lime juice
1 tbs maple syrup
1 cup coconut milk
¼ cup (60 ml) water
salt, pepper to taste
Gluten-free notes:
Try Shirataki, or some fresh Asian rice noodles can be gluten free—but not always so if you want the gluten-free version make sure the package is well labelled.
Method:
Heat oil and fry vegetables, chili, ginger and garlic (or boil if your prefer), use your favorite combination, cut into not too fine pieces. If frying, stir vegetables for 5 minutes until cooked.
Add your noodles and all other ingredients in the pot and let simmer. Cook on low for 5 minutes or until the sauce sets.
Optional garnish (any or all)
chopped peanuts
chopped coriander (

cilantro

) or chopped basil
fried shallots
Extra chilies or chili sauce
Reheating
Rice noodles may not reheat well, use Italian pasta if you plan on refrigerating and and reheating
Peanut butter notes
Commercial nut butters often contain palm oil, sugar and preservatives. Nut butter made with the Vince Russell Nut Butter Mill is almost always made without these nasties, check the label or ask the store manager if you're unsure.