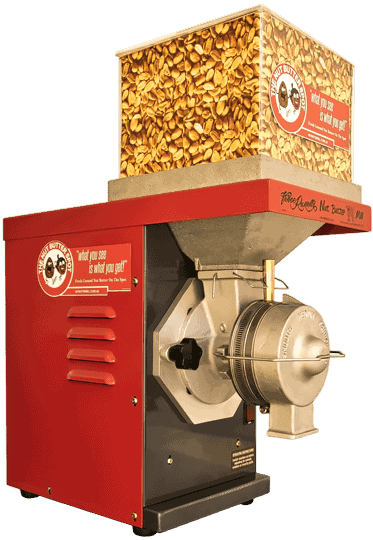 Original Peanut Butter Mill
The original Nut Butter Mill, introduced over 35 years ago. Suitable for making the most popular nut butter – Peanut Butter.
Just select Smooth, Medium or Crunchy!
The original Nut Butter Mill has been a must-have for many Health Food Store owners around the world.
With the latest model you can now add Chocolate Pieces, Cacao Nibs or Coconut slivers.
Wholenut Butter Mill grinds a range of nuts into delicious and healthy nut butters.
Suitable for a mix or straight up:
Peanuts, Cashews
Almonds, Hazelnuts
Brazil Nuts (20mm in length)
Mix in Chocolate pieces, Cacao Nibs and Coconut
(max 10% cacao, chocolate or coconut)
The New Vince Russell's Wholenut Butter Mill is in a class of its own!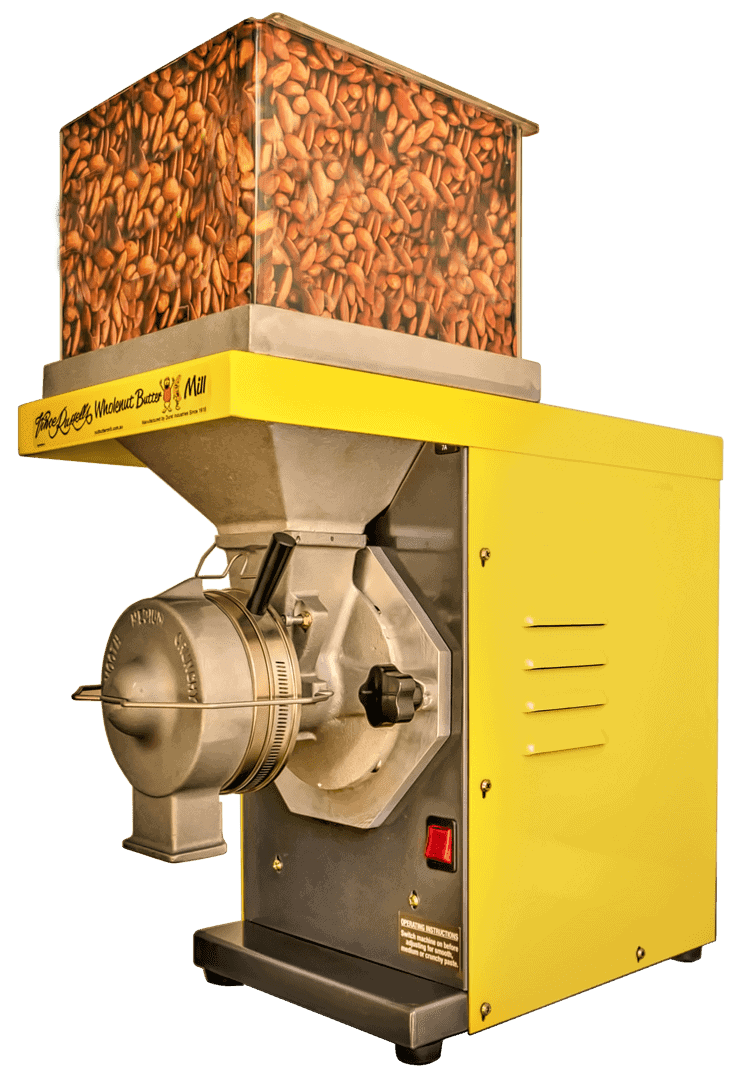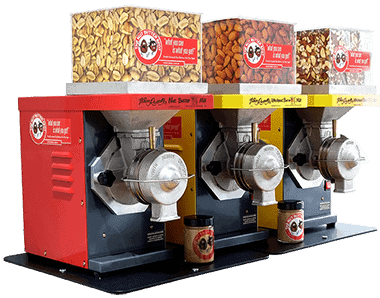 Our Nut Butter Mills are regarded as the original and the best in the Australian and International marketplace.
Our mill factory is well known for personal integrity, diligence, and a fundamental desire to satisfy our customers' needs by supplying outstanding customer service, technical support and training.