For the benefits to your business,
the cost is peanuts!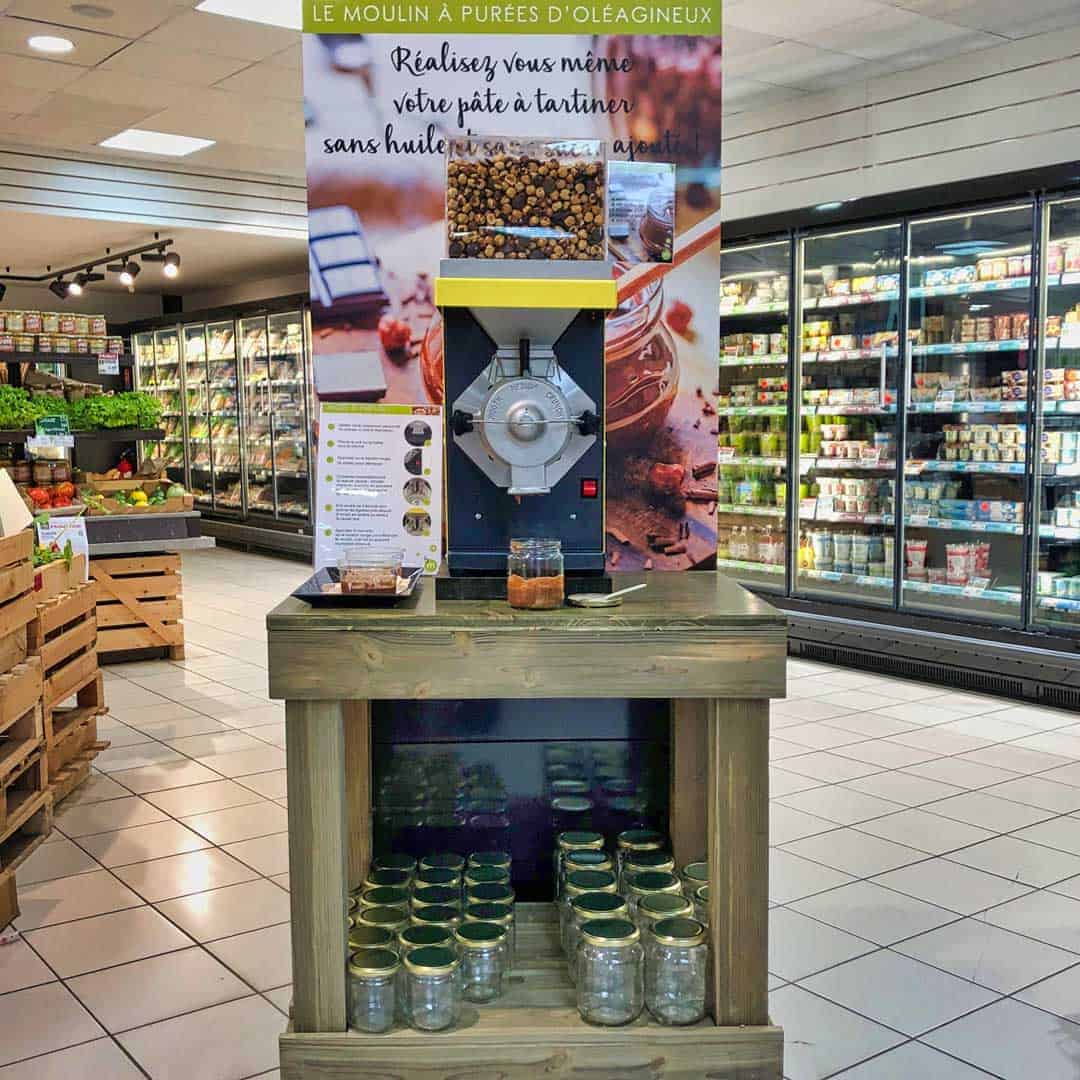 Make your own brand and blends of popular nut butters
Suitable for a mix or straight up:
Peanuts, Cashews
Almonds, Hazelnuts
Brazil Nuts (20mm in length)
Mix in Chocolate pieces, Cacao Nibs and Coconut
(max 10% cacao, chocolate or coconut)
Heavy Duty Nut Butter machines for for:
Health Food Shops, Supermarkets, Restaurants, Specialty Shops, Biscuit Manufacturers, Nut Producers / Importers, Markets
The first to make it possible for Australian stores to enjoy the profits of freshly ground peanut butter. The new Whole Nut Butter Mill is enjoying excellent acceptance in Australia, New Zealand, USA, Saudi Arabia, Canada, Singapore , Ireland, United Kingdom, France, Malaysia and even Uzbekistan!

How do you like your profits?
Smooth, Medium or Crunchy?
Reliable, dependable, and the only adjustable mill on the market. Simply pull the lever to smooth, medium or crunchy to create your favorite blend and consistency.
Smooth vs. chunky peanut butter:
it's a battle of the ages…
Smooth or creamy nut butter is the favorite among consumers. The National Peanut Board claims that 60 percent of Americans prefer smooth over chunky and that women opt for smooth, while men lean towards chunky. They also state that Americans spend almost $800 million on peanut butter each year and that 90 percent of households in the USA consume peanut butter.